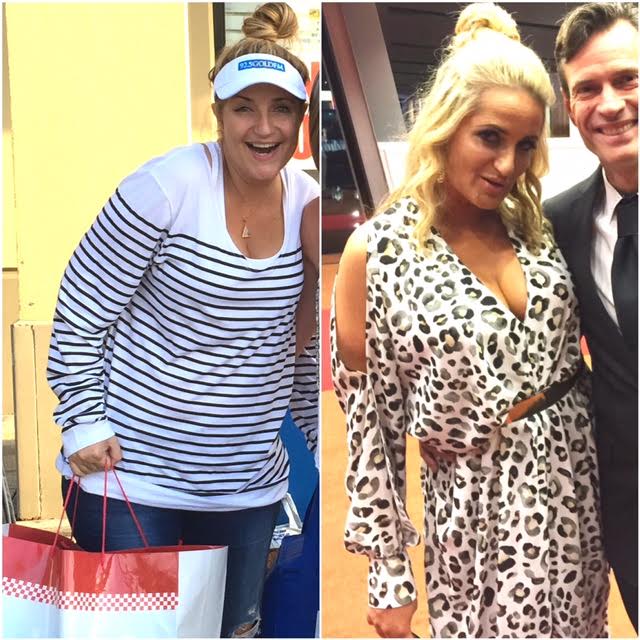 While the results speak for themselves, 97.3FM's morning radio host, Bianca Dye started her journey on the Doc's weight loss to lose weight, but also learn about nutrition and the portions she should be eating in order to maintain a healthy body and weight. After seeing an incredibly personal transformation, she described her experience with the Doc as "compassionate, amazing and results-driven".
Bianca's Goals 
After her initial consult with Dr Phillip Wuth, CEO and founder of the Doctor's Kitchen Australia, Bianca started on breakfast, lunch and dinner at 1000 calories per day from the Doc's Gluten Free meal plan for 12 weeks.
Rather than tape measures and ordinary scales, our Doctors use your individual biometrics via the latest advanced bio-electrical impedance analysis which provides the highest level of clinical accuracy to calorie and portion control the Doc's weight loss meals to you. This helps ensure that while you're on the weight loss meals that you're not compromising your muscle and you are reducing your body fat - which is the ultimate goal. 
The aim of the Doc's weight loss meals is to help create a positive lifestyle change so that your weight and or health goals are long lasting. The Doc's weight loss meals are not intended to be a long term meal replacement plan. It is intended to be a short to medium term educational service with professional guidance so that people can start to live, eat and experience appropriate portion controlled and nutritionally complete food on a daily basis.
Dr Phillip Wuth, CEO and founder of The Doctor's Kitchen Australia, said that "the aim is to educate our patients about nutrition through the meals and provide support every step of the way to achieve the best outcomes". The Doc's weight loss meals are for 5 days of the week with the other two days allowing you to put into practice what you've been seeing eating and living so that your changes are life long.
Bianca was impressed by the quality of the weight loss meals, noting that she "was mistaken before, because I thought all food had to be bland to make me lose weight. But, the food is so delicious!" The Doc's weight loss meals are especially created using nutrient dense foods that help nourish your body using seasonal fresh fruit, vegetables and wholefoods.  This is irrespective whether you're on a 'diet' in the ordinary sense or whether you're on a journey to eat more healthily.
While the results speak for themselves, Bianca's journey with the Doc has led her to live a more positive lifestyle and has had a refreshing impact on her relationship with food. "Now that I've learned what portion size I should be eating and the ingredients I can be using, portion control on weekends is easy", Bianca said.
Take charge of your life
Bianca isn't the Doc's only health success story. Fellow Brisbane mums Bianca, Jody and Casey, also took our makeover challenge. While Gary lost 10 kilos and shaved 20 years off his biological age, Mark, and Kelly have also seen incredible weight loss transformations; with a combined weight loss of 48.3 kg's! Hit105FM's Abby Coleman also took the plunge and has seen significant reductions in body fat! Our Doctors have also assisted patients in the resolution of Type 2 diabetes, impaired glucose intolerance, and improvements in hypertension, lipid profiles, lean muscle mass and metabolic syndrome.
The Doctor's Kitchen provides naturally healthy and nutritionally balanced meals for all diet and lifestyle choices; including complete dairy and gluten-free, vegan, vegetarian and pescatarian options. We want to meet your body's needs with our portion and calorie-controlled weight loss meals; that focus on achieving and maintaining long-term good health. Head to the Doc's website or email us at info@thedoctorskitchen.com.au 
If you're ready to start your journey to wellness, you can book in with one of our Doctors.
Our Doctors service most of the suburban areas of Queensland including Brisbane, Gold Coast, Sunshine Coast, Toowoomba and Ipswich areas.