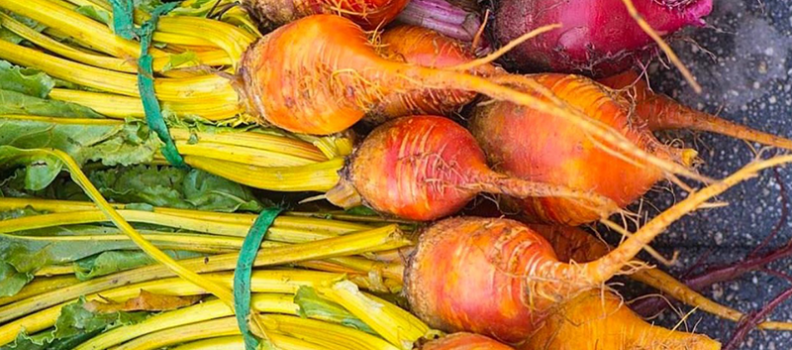 Winter-fruits-and-veggies: what's in season in South East Queensland?
Food is medicine. A good diet has always played a vital role in supporting your inner health + wellbeing, which is why it is so important to think about what you put into your mouth every time you eat and drink. Eating according to the seasons is a great way to support and strengthen our health, nourish our bodies and improve our immunity. For the winter season, the Doc has put together this table of the fruits and vegetables that are in season this winter in South East Queensland.
| Winter Fruits | Winter Vegetables |
| --- | --- |
| Apple | Artichoke |
| Avocado | Asparagus |
| Custard Apple | Beetroot |
| Dates | Cabbage |
| Dragon Fruit | Carrot |
| Pawpaw | Mushroom |
| Strawberry | Zucchini |
| Pineapple | Cauliflower |
| Pear | Potato |
Eating according to the seasons means that foods should be fresher and contain just the right balance of flavour producing chemicals and nutrients to taste absolutely and naturally delicious. Foods that are available out of season have generally been stored for longer periods. This may mean that certain nutrients like vitamin C and cell-protecting phyto-chemicals are more susceptible to losses from prolonged storage and transportation. All fruits and vegetables start to lose nutrients immediately after they are harvested, so the best produce is the freshest.
Our Docs recommend shopping at market gardens or local greengrocers to help you know which are the best foods in season and where they come from.
The Doc's winter menus are packed full of these seasonable fruits and veggies to help ensure you are giving your body the best defence to combat colds and flu but also to nourish the body and palate.
This purely delicious Atlantic Salmon with Pepperonata + Vegetables winter warmer is on the Doc's Gluten Free, Dairy Free, Pescatarian and Healthy Balance menus and is the perfect combination of these winter veggies. Studies show that a deficiency of high-quality protein can result in depletion of immune cells, the inability of the body to make antibodies, and other immune-related problems. Good sources of protein and essential amino acids such as fish, organic chicken, grass fed meats, cultured natural yoghurt, organic eggs, nuts and seeds, quinoa, hummus, green peas and the Doc's WPI or plant based protein will help ensure that your body maintains an adequate pool of amino acids to function properly.
The Doc's Sweet Potato + Mushroom Pie is the perfect winter warmer on our Vegetarian and Vegan menus. Mushrooms are high in antioxidants, vitamins B and D and selenium, as well as being a great source of fibre. Sweet potatoes are also a great source of vitamins B6, C and D, as well as iron and magnesium.
Doc Tip: Eating healthily and seasonally is about changing eating habits and behaviours. Take small steps and choose one new habit each week to implement into your daily life. Once the new habit is ingrained, the new behaviour pattern becomes easy and second nature.
Head to the Doc's website today to take a look at the Doc's range of gluten-free-meals, dairy-free-meals, pescatarian-meals, vegetarian-meals, vegan-meals or healthy-balance-meals.
And, if you're ready to shed kilos with the Doc's healthy weight loss meals – book in now!
The Doctor's Kitchen and our doctors and general practitioners service all Brisbane, Gold Coast, Sunshine Coast, and Toowoomba areas.
The post Winter-fruits-and-veggies: what's in season in South East Queensland? appeared first on The Doctor's Kitchen Australia.