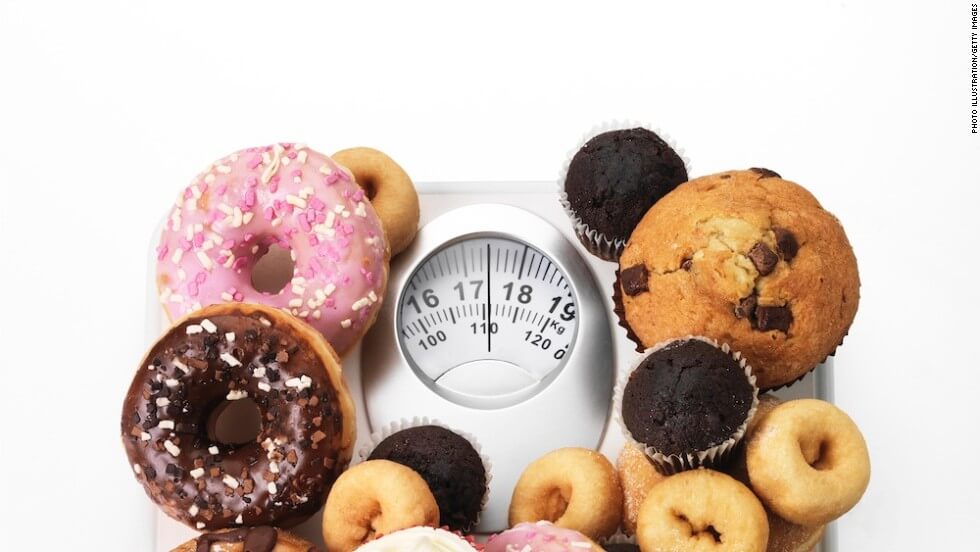 Research shows up to 80 per cent of New Year's resolutions fail by mid-February
Millions of adults make a new year resolution to lose weight every year
Dr Phillip Wuth shared the top three reasons why we abandon our health goals
He said New Year's diets can be so restrictive that it may result in yo-yo dieting
Setting New Year diet goals alone can also hinder their success, the doctor said
Dr Wuth also shared his tips for losing weight and maintain your healthy eating habits in 2022
Australian Doctor and Founder of The Doctor's Kitchen Australia, Dr Phillip Wuth has revealed why so many of us give up on our New Year diet resolutions within a couple of months and how we can make our weight and health goals a success. 
Dr Wuth, from The Doctor's Kitchen Australia, has shared the top three reasons why 80 per cent of New Year diet goals fail by February and how to avoid it!
1.   NO PLAN
Possibly the main reason why people fail to accomplish is there is no plan on how you are going to achieve your weight or health goal. Knowing the specifics of what you're doing, when you're doing it, how you're going to it is crucial to ensure success to feeling lighter and healthier, says Dr Wuth. It's easy to let a day, week or month go by when you've made no progress towards your goals.
Planning your meals for the week ahead can help change the way you eat and be the key to achieving your weight loss goals.
Research shows that meal prepping can be beneficial for those trying to keep their weight under control because the meals and portions sizes are prepared without you having to think about it.
Doc Tip:  The Doctor's Kitchen Australia provides a fresh and healthy selection of Doctor approved weight loss meals that are portion and calorie controlled as well as calorie specific meal plans to take the stress out of cooking especially for busy people who are time poor but are wanting to lose weight.
2.   EATING TOO LITTLE
The worst thing you can do if you've been overindulging and have gained extra weight is to go into panic mode.
If you've put on weight during a holiday, or your healthy eating has just slipped a little over the Christmas break, consistency is the key, says Dr Wuth.
The only way to lose weight is to consistently consume fewer calories than you burn - the bigger your calorie deficit the faster you'll lose weight, but dropping too many calories is counter-productive. 
Why? If you're in extreme calorie deficit you'll be constantly hungry and more importantly, you could be losing your muscle. This will do you more harm than good in the long run as your body will burn muscle to provide energy, and this loss of muscle can have significant impact of your metabolism and your overall health.
Doc Tip: Checking in with a Doctor will give you a personalised calorie intake to help with muscle health, and balance this with keeping you in calorie deficit and losing weight – not always an easy task but that's what the expert Doctors are there for! 
Consistency is what makes or breaks your transformation challenge. And the best way to achieve consistency is to take a moment to get some perspective by pausing, resetting and getting yourself back on track.  
3.   DOING IT ALONE
Losing weight is tough, even more so when we try it alone. Studies reveal that partnering up with someone can be a key to success especially for weight loss!
Doc Tip: Taking the journey together with a family member or friend increases the success of making sustainable changes because you can regularly monitor and report on progress to someone other than yourself.
Using a health tracking app like The Doc's APP, which show you the progress of your weight and health can also benefit.
HOW TO LOSE WEIGHT IN 2022
The Doc has said it's time to ditch the 'new year, new you' mentality and shares his tips for losing weight and keeping it off throughout the year. "It's easy to forget to look at the big picture and realise that weight loss requires a decrease in calories over time. Chances are you'll have good days and bad days, and slipping up once in a while isn't that big of a deal. Just don't let a few extra kilos become a bigger problem", Dr Wuth says.
Rather than a quick fix in January, to make your weight loss transformation a success, the Doc recommends:
* Clearing the home of indulgent treats and go on a healthy shop to make sure the pantry and fridge are stocked with fresh food
* Preparing your meals in advance to help change the way you eat and make your habits stick
* Being consistent with your transformation will make your weight loss a success in the long term!