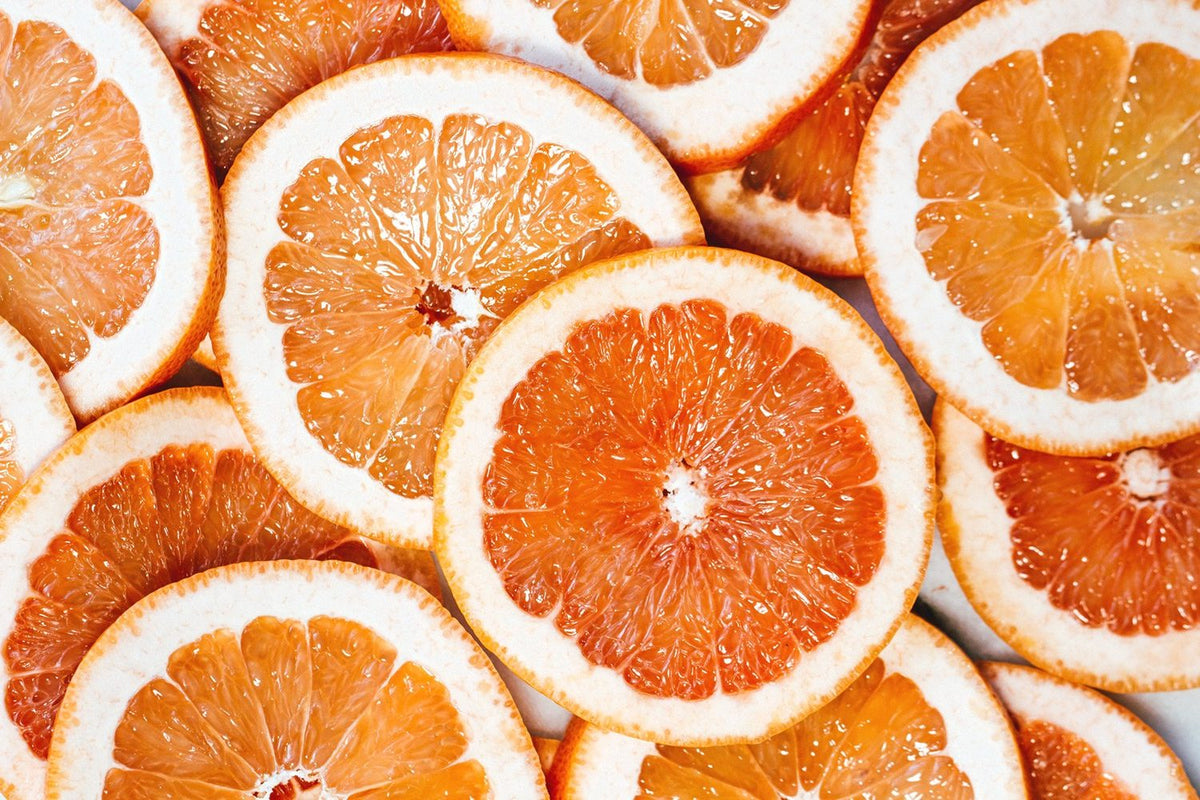 Winter is setting in and people are coughing, sniffling and sneezing all over the place. The flu vaccine is an important step to take to reduce your risk of infection, but don't stop there! You could be warding off flu symptoms this winter with an immune boosting diet. Your immune system acts to fight against infections and can ward off cold and flu symptoms. Seventy percent of your infection fighting bacteria is in your digestive system, so eating immune-boosting-foods is the best way to make sure your immune system is healthy and strong.
The best way to ensure you are eating right for immune health is to eat a balanced diet of whole foods including fruits and vegetables, lean protein, nuts and seeds. However, some foods are better than others for strengthening your immune system.
Citrus fruits such as oranges, lemons and grapefruits are packed full of Vitamin C and are in season right now! Vitamin C is one of the most important vitamins for boosting immunity. An easy way to squeeze in some extra Vitamin C is to start your day with a tall glass of lemon water.
Other immune-boosting-foods high in Vitamin C are kiwi fruit, strawberries, broccoli, cabbage and capsicum. As well as being a great source of Vitamin C, red capsicums are high in beta-carotene.
Broccoli is one of the healthiest vegetables that you can eat. It's loaded with Vitamins A, C, E and is full of natural dietary fibre. Doc tip: overcooking vegetables can take away essential vitamins and minerals. Try grating your broccoli and adding it to a raw salad to lock in those powerful nutrients.
Garlic has been shown to fight infections, help lower blood pressure and slow the hardening of arteries. It's so simple to add a clove or two to your winter curries and stews, plus it's purely delicious!
Having a well balanced diet made up of a range of whole foods is the best way to ensure your immune system is functioning properly. All of the Doc's meals are purely delicious, full of goodness and contain all of the vitamins and minerals you need for a strong immune system.
Head to the Doc's website today to take a look at the Doc's range of gluten-free-meals, dairy-free-meals, pescatarian-meals, vegetarian-meals, vegan-meals or healthy-balance-meals. The Doctor's Kitchen and our doctors service all Brisbane, Gold Coast, Sunshine Coast, and Toowoomba areas.
If you are experiencing flu symptoms, or to book your flu vaccine, contact the Docs at Carina Medical & Specialist Centre or phone 3398 8188.
The post The Doc's top immune-boosting-foods appeared first on The Doctor's Kitchen Australia.