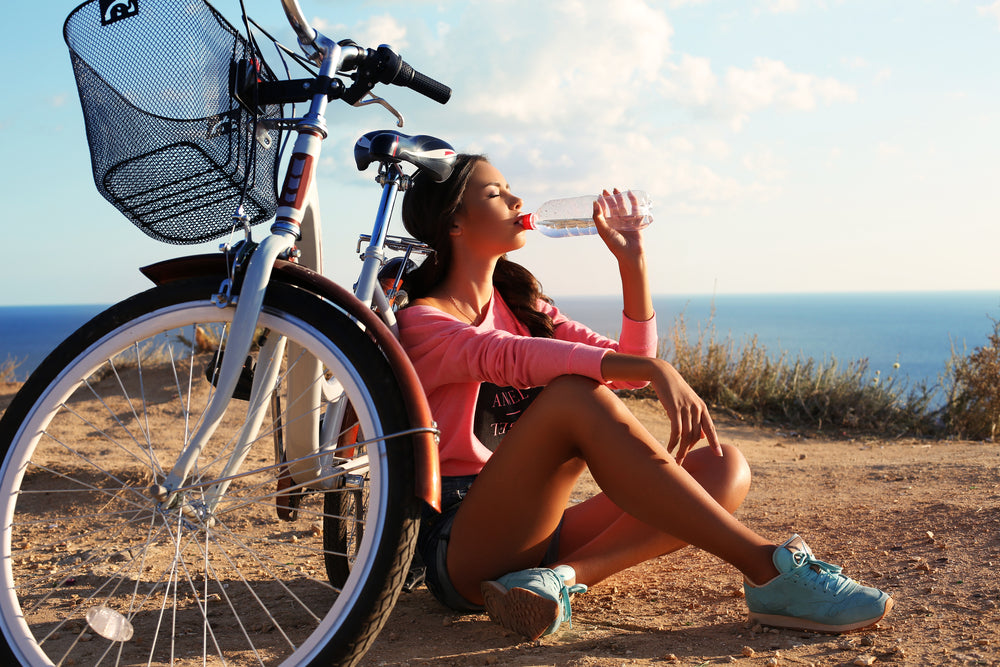 Don't let the summer heat stop you from your workout. But be careful! Exercising when it's hot can be dangerous because it puts extra stress on your body and can lead to heatstroke and heat exhaustion. This is because exercise + warm weather increases your core body temperature.
This summer is shaping up to be a scorcher, so the Doc has put together a list of fun and energetic activities for exercising-in-hot-weather to get your heart rate up without overheating.
Swimming
Most Australians enjoy cooling off in their backyard pool. Why not try adding in some cardio next time you're taking a dip to keep your weight-loss goals on track? Local community pools are perfect for swimming laps if you don't have one at home. Or if you're feeling a little more competitive, joining a social water polo or aqua aerobics team might be more your speed.
Hiking
If you're an early bird then hiking might be for you! There are plenty of beautiful tracks in South East Queensland for all experience levels. Mt Coot-tha on Brisbane's west side is a popular location that offers sweeping views of the CBD. If you're up for more of a challenge, head down to Lamington National Park to enjoy a walk through the rainforest and spectacular views from the top.
Doc's tip: head out early to beat the heat + enjoy the sunrise!
Water sports
We're lucky to live in the River City, close to so many beautiful beaches. These are perfect places to cool off with some water sports. Whether you prefer surfing at the beach, jet skiing in a canal or rowing in the river, there are so many different ways to enjoy the water this summer.
Remember to always wear a good quality sunscreen + a hat when you're out in the sun and stay hydrated!
Our Docs also recommend that you don't wait until you start working out to hydrate, make sure you drink plenty of water well before and after any exercise so you remain continually hydrated. Fuel up on more water-rich foods like cucumbers, iceberg lettuce, watermelon, celery and radishes which are low in calories and will help keep those hydration levels high.
The Doc's Instagram, Facebook, and Twitter accounts are full of great ideas to keep cool, refreshed and healthy. If you want more information on the New Year + New You pack, head straight to the Doc's website.
The post The Doc's 3 perfect activities for exercising-in-hot-weather appeared first on The Doctor's Kitchen Australia.