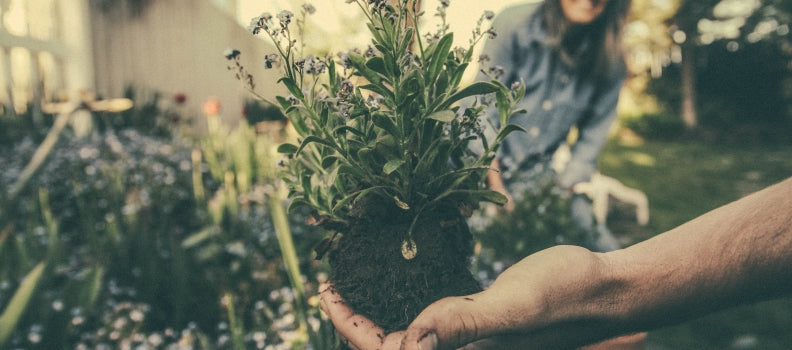 What's better than the taste of fresh produce? Crisp vegetables, fragrant spices, and delightful herbs can make any meal worthy of a Michelin star. Growing your own produce is not only a sure fire way to get access to the freshest food; there are also added benefits for your mind, body and soul. And the best part? You don't even have to have a green thumb, or an expansive backyard to start reaping the benefits-of-a-veggie-garden.
Fuel your body
Fruits and vegetables grown at home are often higher in nutrients than those on display at your local grocery store because their picked fresh. These nutrients include phytochemicals and antioxidants; as well as vitamins and folates that fuel your body and keep you on top of your game. Gardening also takes the term 'clean eating' to a whole new level! There's no risk of any pesticides or chemicals soaking into your food without your knowledge.
Boost your brain
Indulging in a spot of gardening can assist in reducing stress and anxiety levels. This is because it provides a creative outlet, putting you at one with nature; and fostering a sense of pride and accomplishment by watching your hard work grow. The risk of developing dementia and alzheimers is also suggested to be reduced, just by spending a bit of time in the veggie patch.
Get active with the family
Gardening gets you out and about in the sunshine and fresh air, which does wonders for your body  – just check out last week's Doc blog. Tending to the garden can reduce the risk of heart disease, diabetes, and other lifestyle diseases – an effect that will only be helped by eating some home-grown goodness.
Added bonus: you can get the whole family involved! By getting the kids in the garden, and growing their favourite fruits and veggies you can encourage them to eat more of them AND teach them some responsibility with their own special patch of garden to care for. There's nothing more rewarding (or exciting) for the kids than knowing that they grew the carrots being used in tonight's dinner.
The benefits-of-a-veggie-garden can reach the environment
Gardening works towards reducing your environmental footprint. Every plant takes carbon dioxide out of the air to make energy for itself, which helps to reduce the impact of global warming in the process. By growing your food at home you can help to reduce food miles – the miles that trucks travel transporting produce from farms to grocery stores.
If you want to get started on your home garden The Doc has some recommendations for the easiest (and best) vegetables, herbs, and spices to grow for Spring:
With a warm spicy flavour Basil is full of goodness that acts as an anti-inflammatory for the body. And, it's versatility means that it can be used in any many dishes from soups to fresh salads. They're also a perfect topping to many of the Doc's meals so let your creativity run wild when you're plating up your dish.
Garlic, can grow happily indoors-and-out when placed in moist, well-draining soil. It is a natural antibiotic that helps to detoxify the body, boost immune function, and cleanse the liver. As well as making a delicious addition to any meal.
Onions are nutrient dense – full of vitamins, minerals and antioxidants that have been known to prevent illness.
Mint not only adds extra flavour; it helps to stimulate digestion, alleviate bloating and detoxify the body with its calming properties.
More than just a garnish, parsley is wonderful for supporting thyroid health, and relieving gas and bloating.
Chamomile is commonly used in ailments for hay fever, inflammation, muscle spasms and insomnia to name just a few. And it makes for a delightful herbal tea.
With Spring in full swing, make the most of this change of season and lose fat for good with the Doc's weight loss meals. They're calorie + portion controlled to you by our Docs to ensure that your weight and health goals are reached! Just $10 a meal. Book in with one of our Docs + start next Tuesday. 
The Doctor's Kitchen and our doctors service all Brisbane, Gold Coast, Sunshine Coast, and Toowoomba areas.
Image Source, Image Source, Image Source, Image Source
The post The benefits-of-a-veggie-garden: why you need to spend more time digging in the dirt! appeared first on The Doctor's Kitchen Australia.