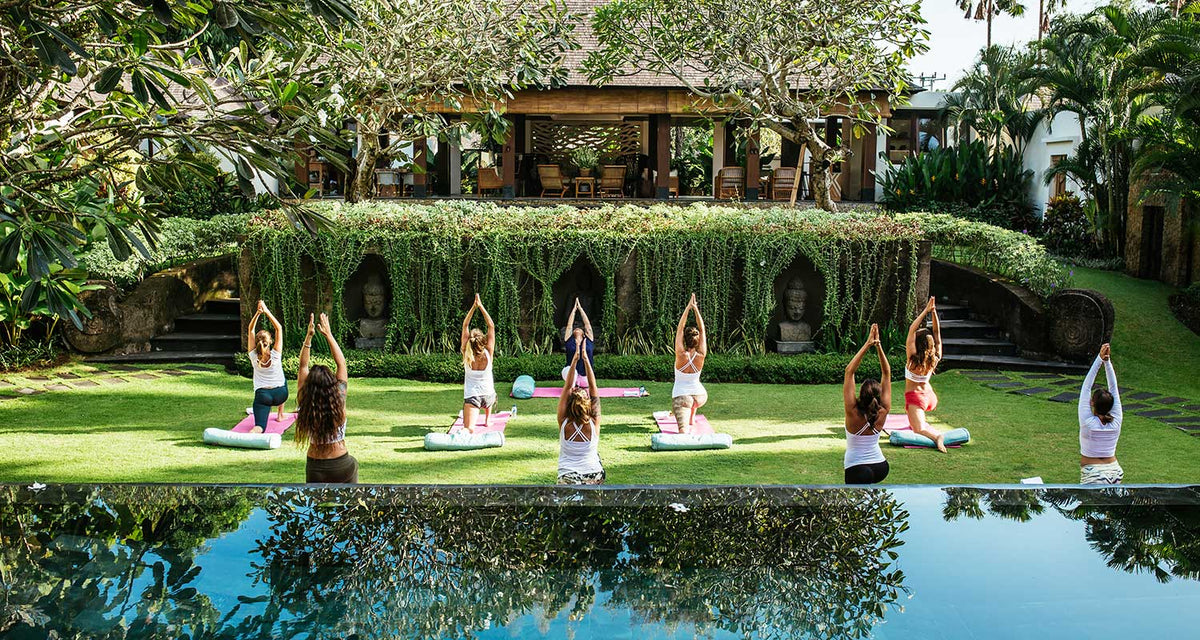 For some, travelling is a time where we tend to indulge like never before and let go of all the healthy habits we have created at home. Eating well and staying-healthy-while-travelling can be tricky, but there's a few packing essentials and rituals that you can sneak in to help keep encourage staying-healthy-while-travelling, feeling energised, hydrated and free from the dreaded jet lag.
Make the most of your trip with the Doc's top practices for staying-healthy-while-travelling to help keep you motivated + maintain the healthy habits you've worked so long to develop:
BOOKING ACCOMODATION
Our Docs recommend staying at a hotel with a gym or located near some good nature walks to exercise. It's important to breathe in the positive energy from nature.
PACKING ESSENTIALS
Take a supply of the Doc's WPI or plant based vegan protein that can make a quick and easy meal replacement both on the plane as well as when you don't have time to eat proper meals.
Travelling and all the stress associated with it can place a lot of pressure on your immune system which is why our Docs recommend loading up with whole food Vitamin C and D to help support your immune health.
STAYING OVERNIGHT
One of the most important tips that our Docs suggest for a good night's sleep is turning off the computer and phone a few hours before bedtime to help achieve quality sleep.
CHOOSE A HOLIDAY DESTINATION THAT ENCOURAGES POSITIVE ENERGY
The Doc has shared one of his favourite ways of how he stays healthy and active in one of his favourite travelling locations, Bali.
Bali is an Indonesian island that is home to forested volcanic mountains, rice paddies, beaches and coral reefs has a variety of options to to help you maintain those healthy habits you've worked so hard to put in place. There's no need to put your weight loss and wellbeing goals on hold while living it up in beautiful Bali.
Start your day with a sunrise trekking tour up Mount Batur. Mt. Batur is the second most active volcano in Bali, about 700 meters tall and 1717 meters above sea level. The picturesque view is worth the early morning 4 to 5 hour, easy-medium level trek. It is the perfect way to go back to nature, enjoying the fresh air, taking deep breaths, and releasing your stress. Or explore the culture and scenic landscape while bike riding through the rice paddies.
Recently, one of our team, Emma Morcombe visited Bali and what a fabulous photo of the Tegalalang Rice Terrace.
After exploring all that Bali has to offer there's no better way to relax and unwind with yoga. The relaxation techniques incorporated in yoga can help lessen chronic pain, such as lower back pain, arthritis, headaches and carpal tunnel syndrome and assist in strengthening a positive mindset and inner strength.
EATING ON HOLIDAYS
Whilst traveling and exploring the Doc recommends looking for anything that is fresh and made from wholefoods. Try staying somewhere within walking distance to where you want to eat – nourishing food is important, but you also want to feel like a local.
Food is medicine. If you're ready to nourish your body with wholesome, purely delicious + full of goodness foods head to the website today to take a look at the Doc's range of gluten-free-meals, dairy-free-meals, pescatarian-meals, vegetarian-meals, vegan-meals or healthy-balance-meals.
And, if you're ready to lose fat for good with the Doc's healthy weight loss meals – book in now! Just $10 a meal.
The Doctor's Kitchen and our Doctors service all Brisbane, Gold Coast, Sunshine Coast, and Toowoomba areas.
The post Staying-healthy-while-travelling: the Doc's top tips to keep you in shape! appeared first on The Doctor's Kitchen Australia.