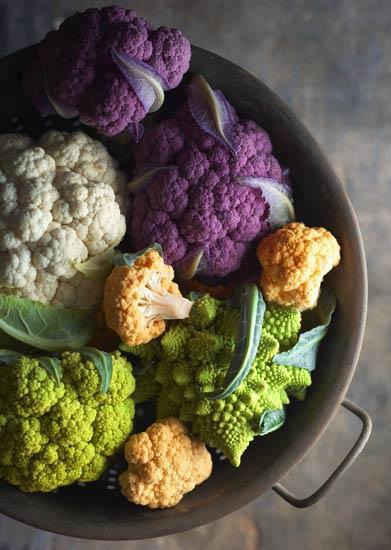 The Doctor's Kitchen prides itself on providing purely delicious and full of goodness food with the aim of preventing sickness before it strikes. Cutting out meat just one day a week may help to reduce your risk of chronic preventable conditions such as cardiovascular disease, diabetes and obesity. It's so easy to substitute meat with other delicious, nutritious foods, so why not commit to cutting it out just one day per week? The Doc has selected some of his favourite breakfasts, lunches and dinners from the Doc's Vegetarian menu to give you some doc-spiration for your next Meat-Free-Monday. We'd also recommend that you take a look at the Doc's Vegan menu – which is loaded with some unique ideas to get you started.
Eggs you say… ?
Your day begins with this wholesome Baked Egg Shakshuka + Wholemeal flatbread. Two free-range eggs are baked with purely delicious fresh vegetables, herbs and spices and perfectly paired with wholemeal flat bread. This is the perfect start to a cold winter's day and is sure to leave you feeling fuller for longer until lunchtime.
Eggs are high in protein and contain all the essential amino acids needed for growth and repair. Including quality protein sources into your meals every day supports weight loss + healthy metabolism, maintains a healthy immune system, curbs appetite and helps to sustain lean muscle.
Lunch
The Doc's purely delicious Sweet Potato & Mushroom Pie is sure to warm up your Meat-Free-Monday. This vegan and gluten free lunch is packed full of lentils, chickpeas and mushrooms, all of which are incredible sources of vegetarian protein. The sweet potato in this dish is also a great source of Vitamins A and C, and manganese. They have also been found to regulate blood sugar and are anti-inflammatory.
Dinner
Not only is the Doc's choice of vegetarian dinners meat-free, they're packed with essential nutrients that will help nourish and support your inner health + wellbeing! This Cashew + Sweet Potato Noodle Stir Fry is packed full of flavour and essential nutrients. It's gluten free and dairy free and the perfect way to finish off your Meat-Free-Monday.
The Doctor's Kitchen meals are full of goodness and packed full of veggies that your whole family will love. The Doc's vegetarian-meals are the perfect doc-spiration for your Meat-Free-Monday.
Alternatively, pick your choice of healthy-balance, gluten-free, dairy-free, pescatarian, and vegan options. Even better, each meal is only $10! How great is that?! Head to our website to order yours today.
The Doctor's Kitchen and our doctors service all Brisbane, Gold Coast, Sunshine Coast, and Toowoomba areas.
The post Meat-Free-Monday: The Doc's tips for going meatless appeared first on The Doctor's Kitchen Australia.