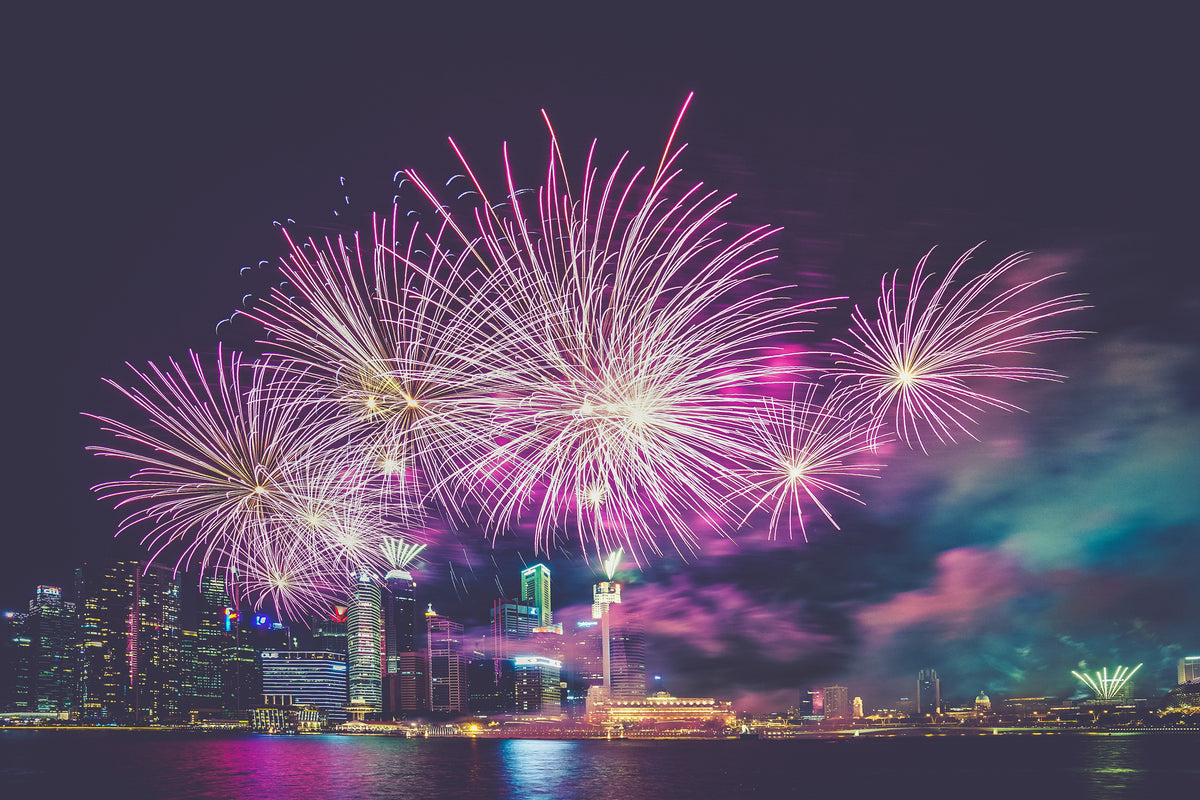 Tis' the season! For family and friends, giving and receiving, and perhaps most notoriously reflecting on the year that's been and setting goals for the year to come. Typically this entails making an array of well-intentioned resolutions: to become healthier, stop a bad habit, or start a better one; there's no doubt we all have areas in our life that we want to improve upon. And what better way to make this happen than the new year? Unfortunately, despite the definition of a resolution being 'a firm decision to do or not do something' we are very good at talking ourselves out of them… there's always next year, right? Wrong! There is no better time than the here and now to get started and with The Doc's handy tips there's no reason you can't stick-to-your-new-years-resolutions in 2018.
Start Small
It's easy to get ahead of yourself when you think about all the things that you want to achieve but setting yourself too broad, too big, or too many resolutions can overwhelm you and block your path to success. Pick one goal to prioritise first – you can move on to the next goal once you've accomplished the first, or at least got yourself into a consistent habit.
To be successful, you must be SMART
When you are taking stock of your goals you should ensure they are SMART. That is: Specific, Measurable, Achievable, Realistic, and Timely. It's fantastic that you want to lose weight but what does that mean for you, and how are you going to do that? Instead of 'Goal: Lose Weight' think 'Goal: I will lose 5kg by March by eating smaller portions of clean food and going to the gym 3 days a week'.
Not only does this allow you to understand and visualise how you will achieve your goal it also holds you accountable by allowing you to develop systems to help you succeed. For example, you can break down each portion of the goal further, like a mind-map, to help you plan i.e. what clean foods will you eat and what will you do whilst at the gym. After all failing to plan is akin to planning to fail.
Make Time
We all have 24 hours in a day – don't give up or make excuses because you're busy and run out of time. The best way to ensure you have time is to make time. Block out a portion of your day for your goal and treat it like an appointment you would make with a doctor or a meeting at work. It is now a priority and cannot be scheduled over. This will help keep you in check and allow you to visualise and organise your day properly. Bonus!
Anticipate Roadblocks
After you've written down your goals, developed your systems of success, and blocked out some time; it is important to anticipate any roadblocks or challenges that you may face. This could be a big project at work, a holiday or birthday celebration or any potential distraction. In doing this you can set up strategies and rules ahead of time so you know what to expect and can enjoy yourself but not fall off the wagon entirely.
If there are any potential roadblocks or challenges you can foresee in your immediate environment, remove them. Move the office lolly jar out of sight from your desk to avoid temptation or sleep in your gym clothes to help encourage yourself to get out of bed in the morning.
Have patience and keep track of your progress
Progress isn't linear, and success looks different on everybody. Lasting changes take time. It is very easy to think that because you've slipped off the wagon you should jump off completely. Just because you had some treats with lunch or skipped a day at the gym doesn't mean you have completely ruined your healthy resolutions. Take pictures or notes of your successes (and failures) so you can see just how far you've come in the moments when you are feeling down or want to give up.
The Doctor's Kitchen can help you to achieve your New Years Resolution of weight loss and good health with a range of purely delicious wholesome meals and menus that are calorie and portioned controlled to you. You can book in with one of our Docs at our HQ at Carina or now, at Rosalie Milton Clinic to get started on the Doc's weight loss meals.
The Doctor's Kitchen and our doctors service all Brisbane, Gold Coast, Sunshine Coast, and Toowoomba areas.
Image source, Image source, Image source
The post How To Stick-To-Your-New-Years-Resolutions in 2018 appeared first on The Doctor's Kitchen Australia.