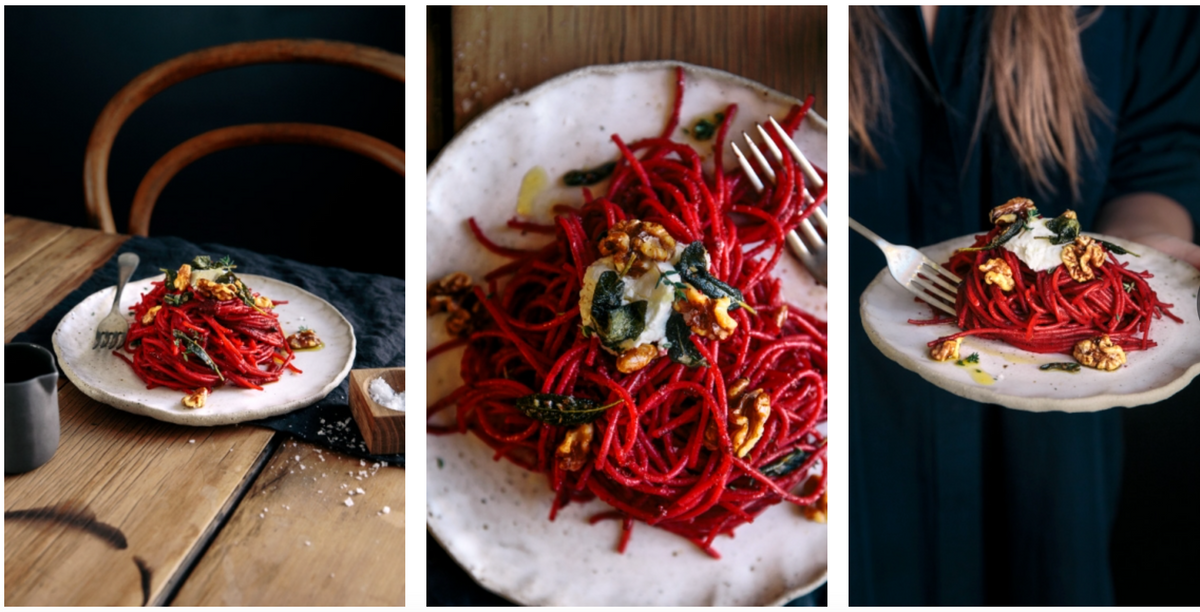 Are you carbo-phobic? Are you tired of feeling guilty about every slice of bread or mouthful of pasta you eat? It seems we've learned to fear carbs because we've been told that they make us gain weight. But, truth be told, carbs don't have to be the enemy because eating the right carbs – in the form of wholegrains, fruit and vegetables – and of course, portions, can actually help you maintain or even lose weight. Our Docs are here to tell you that it is possible to eat-carbs-and-lose-weight.
Eating the right type of carbs and portions will not make you gain weight. In fact, it's the best way to get and stay slim.
Why? Here's what the Doc has to say:
What happens when you cut out carbs
Carbs are brain food providing the glucose our brains need to function. They're also essential for exercising muscles, delaying the onset of fatigue. If you don't eat enough carbs and there is not enough glycogen storage, the body will switch into metabolizing protein as fuel source. If you haven't before been on a low-carb diet, this can lead to a case of hypoglycemia.
As fibre comes mostly from grains (besides vegetables and legumes), low-carb diets can be alarmingly low in fibre as well. There's is strong consensus that a diet rich in carbohydrates and fibre is crucial for brain health and alzheimer's prevention.
Switch to carbs higher in fibre
If you're goal is to manage your weight, it's smarter to choose high-fibre carbohydrates. But, not all carbs are created equal. Different types of carbs have different effects of health. Processed carbs come laden with processed fat, salt and added sugar, and are often void of fibre, which won't fill you up for long.
Instead of eliminating carbs entirely, switch to wholegrain (brown rice, barley, buckwheat, quinoa, spelt or polenta), along with fruits, beans and vegetables. The fibre will help keep you satisfied for longer, and crave less junky carbs.
Know your portions
It's important that no matter what you eat, that you stick to the appropriate portion / calories for you. To get an idea of the portion size you should be sticking to we'd recommend that you book in with one of our Doctors.
Carbs for Weight Control
Contrary to popular opinion, carbs are actually very important when it comes to controlling, and even losing, weight. In fact, fat cannot be used for energy without carbohydrates being broken down simultaneously! However, the best (and quickest) way to ensure this happens is to avoid refined carbs and sources of simple sugars; and opt for fibre-rich carbs instead.
If you aren't eating enough carbs then your body resorts to using fat and protein for energy. This might also see you lose water weight quite quickly but in the long run it is just not healthy or efficient for your health or weight loss goals.
The Mediterranean diet is good for the brain – and full of healthy carbs.
The Mediterranean diet is an unequivocally carb-rich diet high in vegetables, fruit, whole grain cereals, and legumes. Studies suggest that people who closely follow a Mediterranean-style diet are not only less likely to develop diseases like diabetes, obesity, and cardiovascular disease but also have reduced risk of cognitive impairment and Alzheimer's thanks to the diet's beneficial effects on the brain.
Oh, and it just so happens that this week – we're launching the Doc's NEW Mediterranean menu!
Eliminating gluten and other grains from the diet may well compromise the adequate intake of fibre, healthy carbs, and other brain-essential nutrients. Organic whole-grain foods should be an important component of the diet, to help maintain your long term health and wellbeing.
The Doctor's Kitchen Australia incorporates premium local whole foods and superfood ingredients to create nutritionally complete + purely delicious meals to help you maintain your weight and your health for the long term.
You can book in with one of our Docs at the Carina Medical & Specialist Centre, Carina,  Rosalie Milton Clinic, Auchenflower and Aqua Marine Medical Centre & Skin Clinic, Redland Bay to get started on the Doc's weight loss meals.
The Doctor's Kitchen, weight loss meals and our doctors service all Brisbane, Gold Coast, Sunshine Coast, Ipswich and Toowoomba areas.
The post How To Eat-Carbs-and-Lose-Weight appeared first on The Doctor's Kitchen Australia.