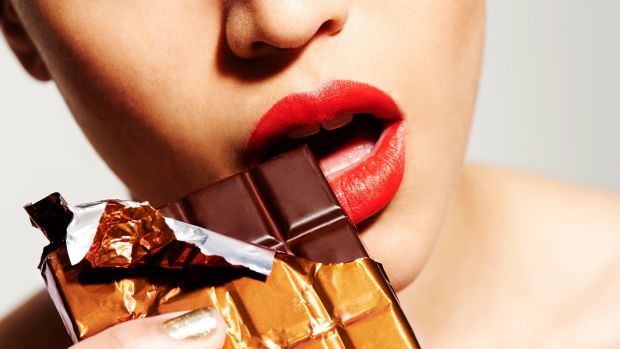 Chocolate. It's the delegated stress relief, movie companion, and comfort food of choice that has stood the test of time. It is overwhelmingly thought of as a bad habit or 'guilty' indulgence but you'd be lying if you said you didn't wish you could incorporate more of it into your everyday diet. As it turns out, you might just be able to eat-more-chocolate (sans guilt) thanks to one magic ingredient – cocoa.
So, what is cocoa?
Cocoa is the dried and fermented seed from the Theobroma Cacao tree (which means 'Food of the Gods', need we say more?), from which cocoa butter, powder, and solids are able to be extracted. And, it is the key ingredient in your favourite chocolate concoctions. In fact, dark chocolate is roughly 70 percent cocoa – the optimal amount of cocoa solids. Anything less and the unnecessary fillers (think: sugar, oil, artificial colours and flavours) cancel out all the cocoa goodness.
Help your health, heart and brain
Cocoa is any health lovers dream; full of antioxidants including procyanidin and flavonoids which have anti-aging properties, and it is good for the heart, circulation, and brain.  That's right, cocoa flavonoids can protect your brain from cognitive dysfunction associated with getting older.
Cocoa also helps restore flexibility to arteries while preventing white blood cells sticking to the walls of blood vessels – a common cause behind artery clogging. It is also able to reduce levels of bad cholesterol and raise levels of the good.
There are also suggestions that cocoa can provide major health benefits for certain medical conditions including autism, obesity, and diabetes.
Nutrients galore
Iron, potassium, magnesium, and zinc are all beneficial minerals found in cocoa. These minerals assist nerve and muscle function, transport oxygen around the body, and increase immune function.
Caffeine is also found in cocoa. So, if you need a quick pick-me-up when your energy levels are low; think of cocoa as your healthy-energy-drink-alternative. In fact, cocoa has been found to enhance energy metabolism and mitochondrial biogenesis – the process where cells increase the production of ATP as a response to energy expenditure. Basically cocoa can give you more prolonged energy than energy drinks or those never-ending cups of coffee.
Fall in love with cocoa
There's a reason why chocolate is the go-to pick-me-up. It contains phenylethylamine (PEA) – the same chemical that your brain creates when you're falling in love. So, when you eat cocoa your brain is encouraged to release those feel-good chemicals. And, if you didn't already have enough reasons to indulge in cocoa, it is also able to decrease stress levels.
Want to lose weight? Eat more chocolate!
Cocoa also aids in the success of weight loss. An occasional small dose of cocoa twenty minutes before a meal can help to trigger hormones in the brain that tell you, you're full. In turn, helping reduce the amount of food you consume. Similarly, cocoa helps to reduce the transport of fatty acids and can help modulate lipid metabolism.
Remember moderation is key. If you stock up on all the chocolate your pantry can hold, your body won't be thanking you. Instead, if you stick to the right kind of chocolate in small doses you will reap the health benefits and feel like you're treating yourself.
If you have overindulged, don't fret. The Doc knows it can be tricky to get the right balance. That's why we've done it for you with The Doc's weight-loss meals. They're calorie and portion controlled to you by our Docs; and full of nutritionally balanced wholefoods that your body needs and loves. Ensuring that your weight and health goals are met! Book in with one of our Docs and start next Tuesday.
The Doctor's Kitchen and our doctors service all Brisbane, Gold Coast, Sunshine Coast, and Toowoomba areas.
Image source, Image source, Image source
The post Why You Should Eat-More-Chocolate: The Benefits of Cocoa Consumption appeared first on The Doctor's Kitchen Australia.