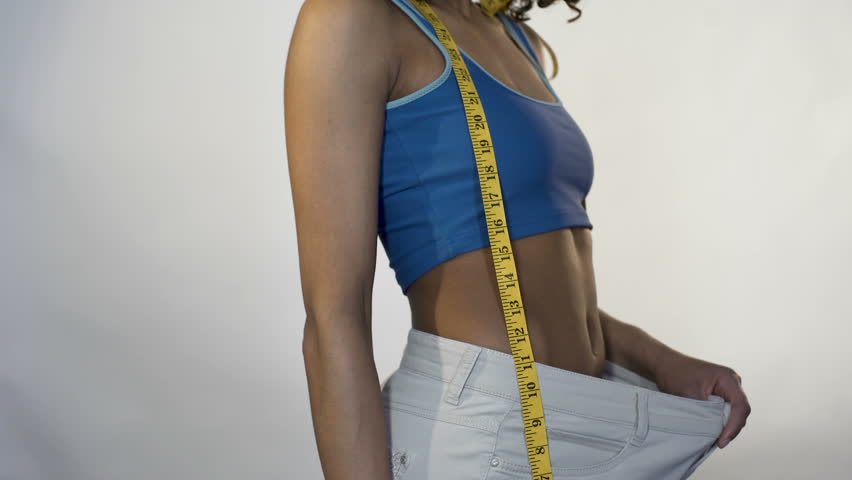 An incredibly busy mother of two young children, Kelly's stunning weight-loss-transformation will inspire you to reach you to get started and reach your goals.
Now: 65.7kg
Before: 75.5kg
There is no better feeling than achieving your goals! Particularly when you are striving to improve your health (allowing you to get out and smash all your other ambitions, whatever they may be). Having lost 9.8kgs and more than 10 percent of her body fat in just six months, there is no doubt that Kelly is well and truly kicking her health goals! How has she done it? A 'no-excuses' attitude and a little help from the Doc's weight loss program!
As a busy mum raising two small kids, an incredibly busy work life and an equally busy home life, Kelly struggled to lose weight. Like Kelly, our schedules can be packed so full that we don't have any time for ourselves. Unfortunately, this means that our motivation levels (and our health) take a hit. Before starting The Doc's weight loss meals in July 2017, Kelly said, "I'd really put on a lot of weight and I was struggling to find something that worked, or that I was committed to."
That all changed after Kelly happened to drive past our infamous LED sign outside the Doctor's Kitchen HQ where she saw Brisbane Radio Presenter, HIT105FM Abby Coleman's inspiring transformation. A moment that ultimately saw Kelly take the steps to better her health with the Doc's weight loss meals. Six months, and an incredible transformation later, she is glad she did!
Kelly's Results
Not only has Kelly lost weight, she has lost more than 10 percent of her body fat, and more than one third of her abdominal fat!  An outstanding result that has taken Kelly's biological age from 54 to 40! That's 14 years younger thanks to wholefoods, clean and nutritionally balanced recipes, and a positive mindset.
Kelly has also increased her body water percentage to within a healthy range, which helps ensure that her internal temperature is regulated, and aids muscle strength and skin hydration.
The Doctor's Kitchen food being as delicious as it is (on top of being better for you) certainly hasn't hindered Kelly's progress. The fact that she is unable to pick a favourite meal from our ever-changing menus is a testament to this! However, Kelly attributes her outstanding success to more than just our healthy menu, saying, "I succeeded because this program gave me all the tools to help." The Doctor's Kitchen's personal tailored support from the beginning is what truly makes all the difference.
"When I first rang up to enquire it was such a positive, kind, and friendly experience – and it really made me feel like it was achievable. I think that really helped with me following through to sign up and start the program. Other programs lack that personal touch nowadays,"
The support doesn't stop once you are on our program either. "Dr. Phil Wuth didn't make me feel at any stage like a failure. He really understood how I'd found it so hard to lose weight previously – he just got me. His knowledge of weight loss and what stages I was up to was exceptional."
Since starting the program Kelly has had a lot more energy; "having less weight to carry around really makes a big difference," she says. And, Kelly's Doctor's Kitchen journey isn't over yet! Her next focus is to add a regular exercise routine into the mix to further her results, and her health! Congratulations Kelly, we cannot wait to see where your health journey takes you next!
The Doc's Resume of Success
Kelly isn't our only success story. Fellow Brisbane-ite's Gary and Mark have seen incredible weight loss transformations with a combined weight difference of 38.5 kg's! While other individual patients; including radio personalities Bianca Dye, 97.3FM and Abby Coleman, HIT105FM, have seen significant reductions in body fat; our Doctors have also assisted patients in the resolution of Type 2 diabetes, impaired glucose intolerance, and improvements in hypertension, lipid profiles, lean muscle mass and metabolic syndrome.
The Doctor's Kitchen provides healthy, nutritionally balanced meals for all diet and lifestyle choices; including complete dairy and gluten-free, vegan, vegetarian and pescatarian options. We want to meet your body's needs with our portion and calorie-controlled weight loss meals; that focus on achieving and maintaining long-term good health. Head to The Doc's website or email us at info@thedoctorskitchen.com.au 
Our Doctors service all Brisbane, Gold Coast, Sunshine Coast, Toowoomba and Ipswich areas.
Image source, Image source, Image source
The post Weight-loss-transformation: Kelly from Brisbane lost 9.8kg and 14 years off her biological age appeared first on The Doctor's Kitchen Australia.