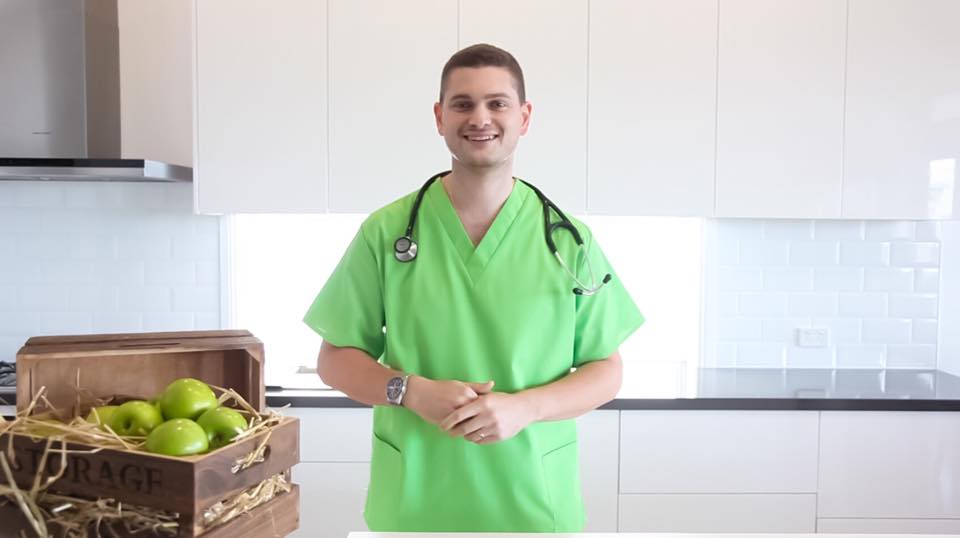 In our eat-and-run culture full of large portion sizes, and impulse-buy zones filled with tempting treats; when you're trying to be healthy it can certainly feel as though the odds are stacked against you. The truth is losing weight doesn't have to be hard, unhealthy, or done on your own! That's why this week The Doc is exploring the best, easiest, and healthiest ways to kickstart your health journey. Plus, we'll let you know just why you should see The Doc if you want-to-lose-weight.
When it comes to weight loss, there is no one size fits all approach to weight loss. What has worked for one person may not work for you, as our bodies respond differently to foods. This is thanks to genetics and a whole array of other health factors. However, there are plenty of steps to take to develop a healthier body, and a healthier relationship with food in order to achieve long-lasting weight loss success.
The most effective weight loss approach is to combine a change in eating habits with regular physical activity. This should not come at the cost of starving your body of nutrients or cutting out entire food groups. That's right, no more juice cleanse! Eating regular meals as part of a balanced diet is essential. As is taking note of your portion sizes. your weight loss can be stunted (or reversed) by eating too much. You can have too much of a good thing.
This is where we come in. We know how hard it can be to eat healthy at the best of times. Let alone when you're busy, exhausted, and more often than not looking for a quick-fix. And that is the beauty of The Doctor's Kitchen (if we do say so ourselves). We provide nutritious, balanced meals that are nutrionist-approved to support your health goals. It is a great way to kickstart healthy habits while eating delicious recipes that are actually good for you.
Our food is also all premium quality, nutritionally complete, portion-controlled, AND tailored to your specific goals and needs. Based on your information, our doctors personalise your program. Want to lose 5kg? Follow a strict vegan diet? Or getting the whole family on a health kick? Just let The Doctor's know! They do the maths, calculate your daily intake, and take the guesswork (and the hard work) out of losing weight.
Don't let us do all the talking typing at you when our results speak for themselves. Just ask Gary and Mark or tune into Hit 105FM and 97.3FM to hear Abby Coleman and Bianca Dye sing our praises. With the first doctor prescribed meal program you know it is only the best being put into your body.
Whether you're ready to join The Doc or are happy with your health, here are some tips to help you get the most out of your diet!
Be Mindful
Avoid distractions while eating. If you chow down while you work, watch TV or even drive it becomes that much easier to overeat. If you pay attention, eat slowly, and savour the smell, texture, and taste of your food you might just find yourself fuller a lot quicker than you thought.
Mix things up to focus on the experience of eating. Use chopsticks rather than a fork, or use your utensils with your non-dominant hand. This will slow down your eating, and let you appreciate every bite!
Stop eating before you are full. It takes time for your tummy to let your brain know that you have had enough (or too much) to eat. Wait ten minutes after you have stopped eating to see if your stomach actually does need more.
Find Your Motivation
Find your cheer squad. Social support means a lot, and can make a lot of difference to your weight loss success. Whether your support comes from family, friends, co-workers or the team at The Doctor's Kitchen make sure you get the encouragement you need.
Slow and steady wins the race. Losing weight too fast, as well as being unsustainable, can take a toll on your body and mind; making you feel sluggish, tired, and sick. Losing 0.5 to 1kg a week is the optimal range and is indicative of your body shedding fat (not water or muscle).
Set goals. Whether you want to fit into your bikini for Summer or keep up with your kids; goals work wonders when motivation is low. Just remember why you started, and stay strong.
Tracking your progress and acknowleding your successes can also help when you're feeling down or discouraged. Just look at how far you have come!
Get plenty of sleep. Lack of sleep stimulates your appetite and stops you feeling satisfied, making you want to keep eating. So lock in those eight hours of sleep every night to keep your body energised, and on track!
The Doctor's Kitchen provides healthy, nutritionally balanced meals for all diet and lifestyle choices including dairy and gluten-free options. We want to meet your body's needs with the Doc's portion and calorie controlled weight loss meals that focus on achieving and maintianing long-term good health. Book in with one of our Docs and start next Tuesday.
The Doctor's Kitchen and our doctors service all Brisbane, Gold Coast, Sunshine Coast, and Toowoomba areas.
Image source, Image source, Image source
The post Want-To-Lose-Weight? See The Doc! appeared first on The Doctor's Kitchen Australia.