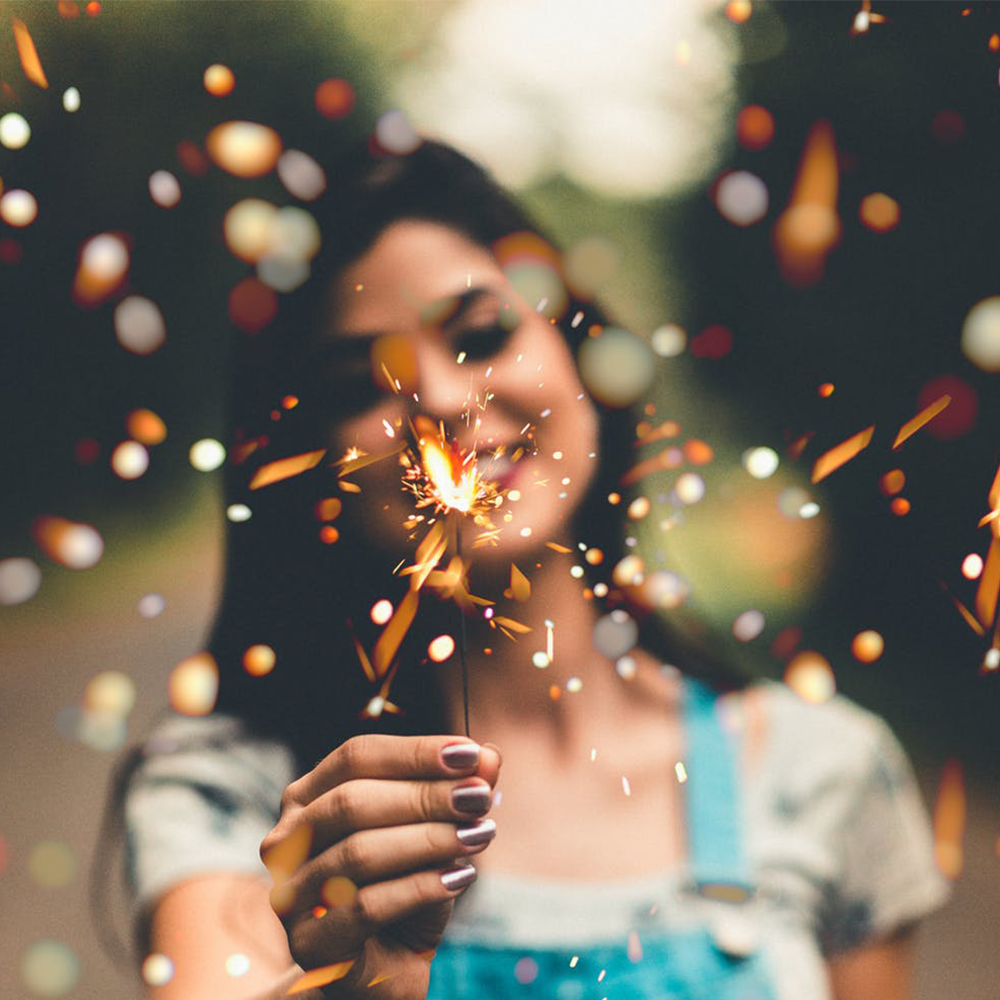 It's the end of December and time to brace ourselves for the inevitable onslaught of weight loss propaganda. The drearily endless articles about dieting and how imbibing a daily concoction of green smoothies, organic fermented kombucha and WD40 will make you a whole new person. The pursuit of fad weight loss diets most frequently leads to weight-cycling.
Instead, our Doctors believe that the journey to greater health (and not just being lighter but, healthier) should add meaning, joy, and fulfillment to our lives. With that in mind, here are some of the Doc's body-accepting, joy-encouraging, diet-shunning things to consider this New Year:
Health is wealth
Maintaining your health will enable you to enjoy the life you live with those around you. Think about joyful things you can add to your life rather than things you can take away.
If you struggle with your relationship with food
The Doc's calorie and portion controlled weight loss meal plans may be just the thing to help you learn about intuitive eating and the types of food and importantly, the portions that you should be eating. With only 5 days of meals, the two days without allows you put into practice what you've been seeing, eating and living on the previous 5 for sustainable, long-term success. The regular personalised fortnightly check-ins with your Doctor, will also keep you accountable and ensure that you're reaching weight loss and health goals. You can book in with your nearest Doctor here.
Find a kind of exercise or movement you enjoy
Add regular movement throughout your day that you can keep on doing happily. Hop, skip, or jump, but the goal is 'enjoyment' to help maintain the motivation for it to become a part of your long-term lifestyle change. 
Find a community
It is important to find a community where you feel comfortable sharing your goals, fears and body image issues. Shame and guilt flourish in isolation. You may feel alone, but you'll be surprised just how many people feel the same as you do and just how supportive and encouraging it feels to be heard and understood.
Surround yourself with others who share your common goal
Supportive environments can boost your goals to lose weight, and help keep it off. It is suggested that our minds are programmed to resist change, so your weight loss may become more achievable and enjoyable if you partner with someone who understands the changes you're making and what you're going through.
 Recognise just how far you've come
You can do this by reflecting on your weekly, fortnightly or monthly progress to help keep you motivated.
Read up
Get informed about body anxiety, body acceptance and health. You can build a healthier relationship with your mind and body to help break free and realise the life that you've always dreamed.
Remember that, we're surrounded by messages every day that coerce us into dissatisfaction with ourselves as we are. Lasting changes won't happen overnight. 
No one flourishes with giant, impossible goals that aren't actually achievable. Be kind to yourself. You are genuinely worth it and your health now is your future investment.
You can read about some of our success stories with the Doc's medically prescribed weight loss meals including with HIT105FM, morning radio host, Abby Coleman, 97.3FM, morning radio host, Bianca Dye, Brisbane's mum of 9, Jody, Gary, Mark, and Kelly who have all seen incredible weight loss transformations with the Doc's weight loss meals.
Our Doctors use your individual biometrics and body composition results using the latest advanced bio-electrical impedance analysis which provides the highest level of clinical accuracy to calorie and portion control our weight loss meals to you. We personalize naturally healthy, nutritionally balanced meals for all diet and lifestyle choices; including complete dairy and gluten-free, vegan, vegetarian and pescatarian and Mediterranean options.
Book in one of our Doctors here to get started on the Doc's weight loss meals designed for fat loss and metabolic health. 
Our Doctors service all areas of Queensland including Brisbane, Gold Coast, Sunshine Coast, Toowoomba and Ipswich areas.