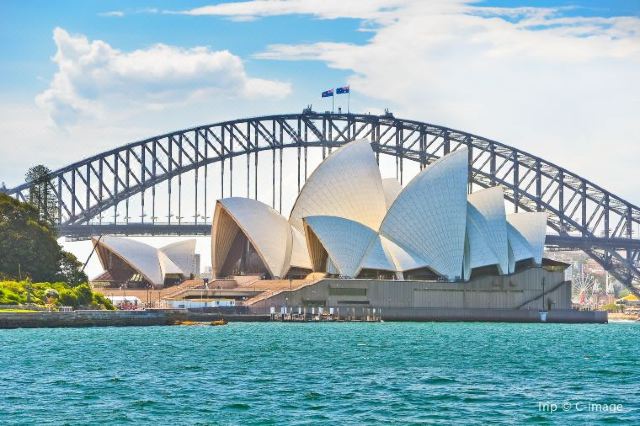 According to the Urban Dictionary, sydney-siders mean people who live Sydney, Australia and 
drink a lot of lattes. Now, that's cause for celebration because T

he Doctor's Kitchen Australia has announced its ground breaking move across the country to make this program available to people living in Sydney, New South Wales through the integrative health focussed medical clinic, Sivanna Health.

Unlike ordinary scales that record only body weight, the Doctor's prescribed program incorporates bio-impedance scales to measure patients which provides additional data such as body fat, abdominal fat, muscle mass and basal metabolic rate (BMR) (the number of calories your body burns at rest). 

"New research has found that these are the numbers that matter and can be the key to losing weight and keeping it off." Dr Wuth said.

 
Dr Jaimini Raniga, GP for over 30 years, now makes the Doctor's prescribed weight loss meal program available to people living in Sydney, New South Wales. 
In January this year, The Doctor's Kitchen Australia announced its landmark partnership with Australia's premier ready-made meal manufacturer, Youfoodz to make weight loss easy and deliver better health to all Australians.
"The availability of the Doctor's prescribed weight loss program through Sivanna Health brings exponential opportunities for us to have a positive influence on the health and lives of people in Sydney in a very unique and preventative way through a GP. This collaboration means that people in Sydney will now be able to get access to this medically designed program to lose weight and gain health through their local doctor."

Australian Doctor and Founder of The Doctor's Kitchen Australia, Dr Phillip Wuth.
Dr Jaimini Raniga (pictured), Australian Doctor, Sivanna Health, Castle Hill, Sydney
Dr Jaimini Raniga, is a holistic GP for the last 30 years, who treats the cause of illness as opposed to symptoms alone to ensure long lasting health and wellbeing. She has a special interest in lifestyle medicine and her passion lies in the prevention and reversal of illness. Dr Raniga utilises an integrative and holistic approach to find and provide individual health solutions to help her patients be the healthiest they can be. You can read more about Dr Raniga's outstanding and extensive experience here. She is also the author of numerous articles for health magazines and columns, and has appeared as a specialist on a number of radio and TV health shows in South Africa and the UK.
Dr Phillip Wuth (pictured), Australian Doctor and Founder of The Doctor's Kitchen Australia
According to Dr Wuth, The Doctor's Kitchen has helped countless people drop their body fat and importantly, 'visceral fat' (which is the fat that wraps around abdominal organs deep inside the body and can lead to type 2 diabetes), while maintaining, if not increasing their lean muscle mass. 
A patient excited to start her weight loss journey on the prescribed program courtesy of The Doctor's Kitchen Australia.
The program, which is carried out by participating local GPs gives you:
the ability to reliably measure and monitor your body composition and vital health stats,
the tools to understand food portion sizes personalised to your body composition, through the weekly delivered prescribed fresh meals, and
guidance through long-term lifestyle change with fortnightly follow ups with your local GP, as well as 2 days without the meals, so you can learn how to prepare their own meals and enjoy the benefits of better health, not just weight loss alone.
Results chart (pictured) used to capture a patient's vital stats (including biological age) to help guide Doctors to prescribe a calorie intake per day that will see them accelerate their fat loss and live their best life.
Dr Phillip Wuth (pictured), capturing the results using the latest body composition technology to prescribe a weight loss plan that will see patients accelerate their weight loss and gain health. 
What is the secret behind the Doctor's prescribed weight loss program?
It is weight loss made easy by the Doctor and is different because it is:
Personalised to your body by the Doctor

- The number of calories you should be eating to lose weight and improve your health isn't based on a standard chart - it's based on your individual body composition.
Doctors monitor fat loss vs overall weight loss - When a person loses weight, they often lose muscle mass, which can be counterproductive to continuing fat loss. The Doctor's program uses the latest body composition analysis to monitor your muscle mass and metabolic rate – showing which type of tissue you are losing as you lose weight.
Tools to make long lasting change - The Doctor's program enables you to change your habits through the use of medically prescribed pre-prepared calorie and portion-controlled meals. The meals are designed to be used 5 days per week and intended to be used as a short-term tool under the professional guidance of the doctor, to enable you to start to live, eat and experience portion controlled and nutritionally complete food every day. From the very first week, you get to put into practice what they have been experiencing on the 2 days without the pre-prepared meals.
Catch the early warning signs of disease - No matter what you weigh, the higher percentage of body fat you have, the more likely you are to develop obesity-related diseases, including heart disease, high blood pressure, stroke, and type 2 diabetes. Checking in with a Doctor will allow you to better understand whether you are at risk as they use the latest bio-impedance technology to give you a breakdown of individual components and benchmark your health to help you be the healthiest you can be.
"Excess body fat is associated with significant risk of metabolic diseases like diabetes and GPs can now scales can better understand a patient's overall health and recommend a calorie intake that will see them drop their fat," Dr Wuth said.
The Doctor's prescribed weight loss meals - delivered fresh, weekly to accelerate weight loss goals.
Ready-to-eat calorie controlled meals based on a patient's body composition are recommended by the Doctor and sent to the patient each week.
"The key is to eat fewer calories than you expend and monitor your vital stats like your body fat and muscle mass," Dr Wuth said. 
It is recommended that patients begin on the calorie controlled meals 5 days a week and prepare their own meals for 2 days of the week.
If you're ready to accelerate your weight loss and live in Sydney, New South Wales you can now book in with Dr Jaimini Raniga here. 
To find out more about the Doctor's prescribed weight loss program click here, or to locate your nearest prescribing Doctor, use the Find a Doctor tool online.