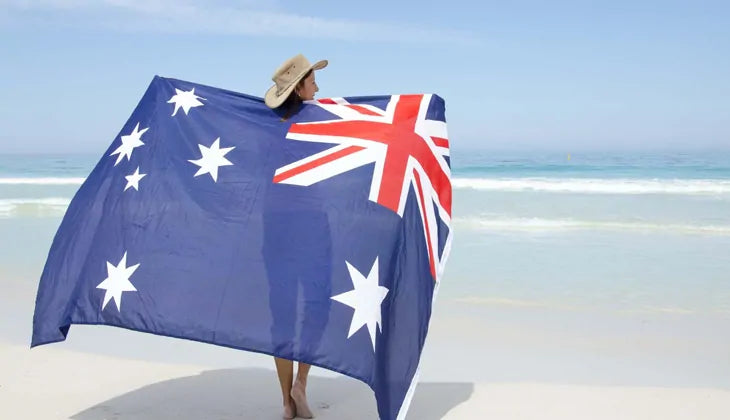 Australia Day is a time to celebrate our nation's diversity and what our great country has achieved.
 The Doc's put together 6 of his favourite tips to help you stay on track on your new year's resolution and so you don't have to hide in your room either!
If you can integrate these Doc's tips as part of your Australia Day celebrations, it will help you get through.
Doc tip #1 | Start with high yielding workout
Start your day with some high yielding resistance training workouts! Resistance training builds muscle and burns more calories than fat up to three times more according to some estimates. It doesn't end after you finish either. Studies show that your body is still torching calories for the next 24 – 48 hours. This is very good news if you're trying to lose weight.
The best part is that you don't have to spend all your time in a weight room. The Doc's resistance training plan which you can access as part of the Doc's program can be done at home or outdoors bright and early and at your leisure!
Doc Tip #2 | Eat a filling breakfast
If you eat breakfast, make sure that you include some fresh fibre and protein. Protein is a key nutrient for weight loss. Adding more protein to your diet is one of the easiest and most effective ways to lose weight. Studies show that protein can help curb your appetite and keep you from over eating. 
Starting your day with a high protein breakfast may be an effective way to help you feel full for longer.
Doc Tip #3 | Stay hydrated 
Staying well hydrated and drinking enough water each day is important for your health for many reasons including to regulate body temperature, keeping joints lubricated, preventing infections, delivering nutrients to cells and keeping your organs functioning properly.
Studies show that drinking more water may also benefit weight loss and maintenance. When the stomach senses that it is full, it sends signals to the brain to stop eating. Water can help take up space in the stomach, leading to a feeling of fullness and reducing hunger.
Drinking more water especially before meals may help to reduce appetite which decreases the calorie intake leading to weight loss.
Add lemon juice or even mint to make it even more refreshing!
Doc Tip #4 | Get outdoors
It's called the great outdoors for a reason! 
A breath of fresh air is not just good for our health, but also for your mental health and happiness. Venturing outside is a perfect way to celebrate Australia Day and can make a huge contribution to your health and happiness.
If you're heading to the beach, make sure you bring along all the beach essentials and of course, SPF 30 or higher sunscreen!
Doc Tip #5 | Opt for smarter beverage options
Unless you've got self-reserve of steel, living an alcohol-free life isn't easy especially at special events, functions and bbqs.
Choose wisely and try to avoid very high calorie options such as cocktails. 
It's easy to forget that drinking regularly can easily lead to weight gain in the same way that second portions can. There are about 380 calories in two large glasses of wine for example – that's equivalent to 7.5 mini sausage rolls!
Doc Tip #6 | Don't beat yourself up
It's easy to completely write off the whole week after having a slip up. However, the Doc recommends that one day out doesn't have to compromise all your efforts and goals. Just recognise that you've made a slip up and get back to sticking to your goals the next day. Acknowledging your slip up will make it that bit easier to make better choices!
If you're wanting to celebrate Australia Day a little differently this year to keep on track with your health goals, then try the Doc's tips. If you're wanting to transform your weight and health and get started with the Doc – lose weight the Doctor way and book in now!