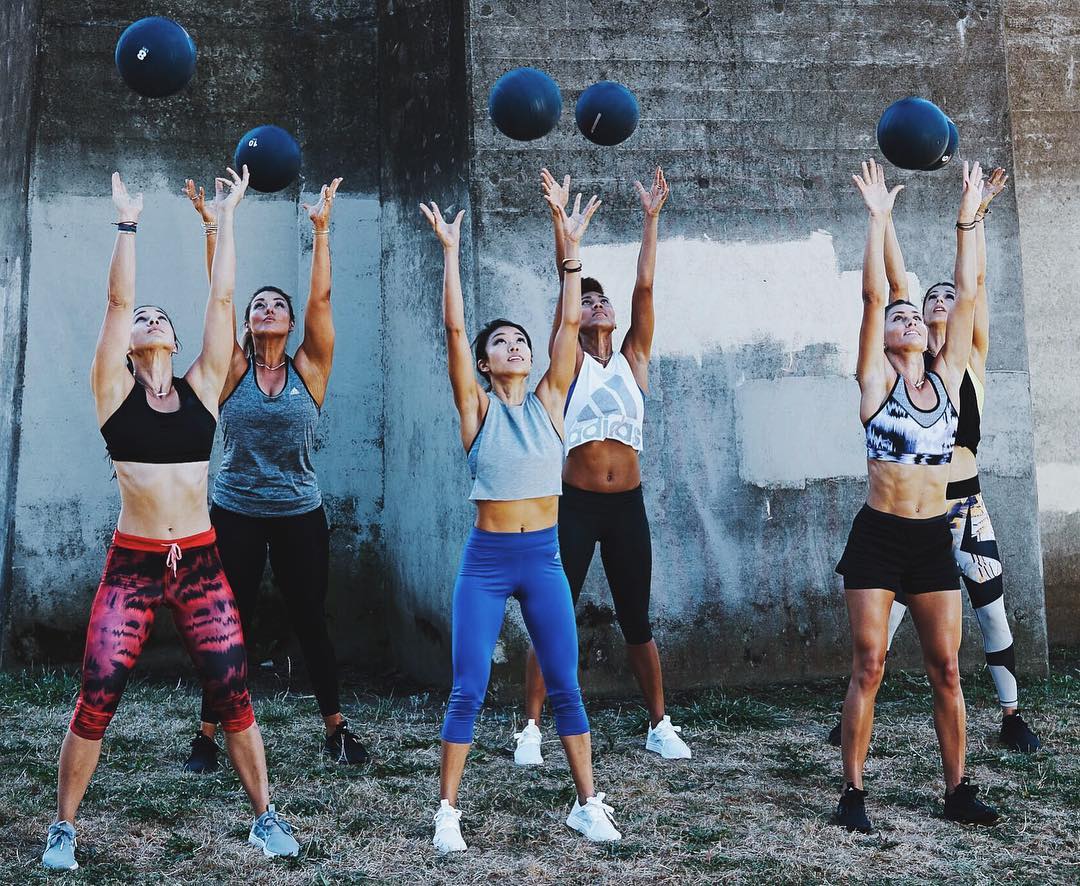 We all know that exercise has a whole lot of benefits that will leave you feeling fitter, stronger and healthier than before. The Doc has put all of these benefits-of-exercise into one convenient place! Make sure you're incorporating a combination of strength, cardio and stretching for the best results.
The key to seeing amazing results is regular exercise. You don't need to run marathons – just be consistent.
Weight-loss
This is a pretty obvious one, but exercising burns calories. If you burn more calories than you consume each day, you will lose weight. The more exercise you do – and the more intense the activity – the more calories you will burn. Doc's tip: different exercises work for different people. Find an activity that you love and remember: consistency is key!
Increased fitness + energy
Regular exercise helps improve muscle strength, metabolism and cardiovascular endurance. This is because exercise delivers oxygen and nutrients to your tissues and helps your cardiovascular system work more efficiently. You'll notice almost straight away that daily chores and activities will become easier and your energy levels will skyrocket!
Mental health
Physical activity stimulates various brain chemicals such as endorphins and seratonin, which may increase your happiness and relaxation levels. Regular exercise can help to reduce stress as well as symptoms of depression and anxiety. Not to mention, working out can also improve your focus and memory!
Reduced risk of disease
Healthy bodies are less likely to contract diseases, from the common cold to heart disease. Regular exercise can assist to reduce the risk of stroke, metabolic syndrome, type 2 diabetes, depression, and arthritis.
Better sleep patterns
Studies have shown that regular exercise can also improve your sleep cycle. You'll fall asleep easier, faster and deeper, leaving you feeling well-rested and energised.
Pairing regular exercise with portion-controlled wholefoods is the best way to shed kilos. That's why all of the Doc's menus are packed full of fresh, nutritionally balanced wholefoods that your body needs and loves.
If you're ready to lose fat and transform yourself into a fitter, younger-feeling, better person, book into the Doc's 5 Day Weight Loss meal plan and enjoy:

 low fat


 high protein


 low carb


 no refined sugars


 no preservatives


 no artificial flavours / colours


 gluten free / dairy free / vegan / vegetarian / pescatarian options
Our Docs give you real food for your real life and help you from the very first day to make modifications to your lifestyle for long term, sustainable change.
Head to the Doc's website today to order your choice of healthy-balance-meals, dairy-free-meals, gluten-free-meals, pescatarian-meals, vegetarian-meals, or vegan-meals. #thanksdoc
The post The Doc's top 5 benefits-of-exercise appeared first on The Doctor's Kitchen Australia.