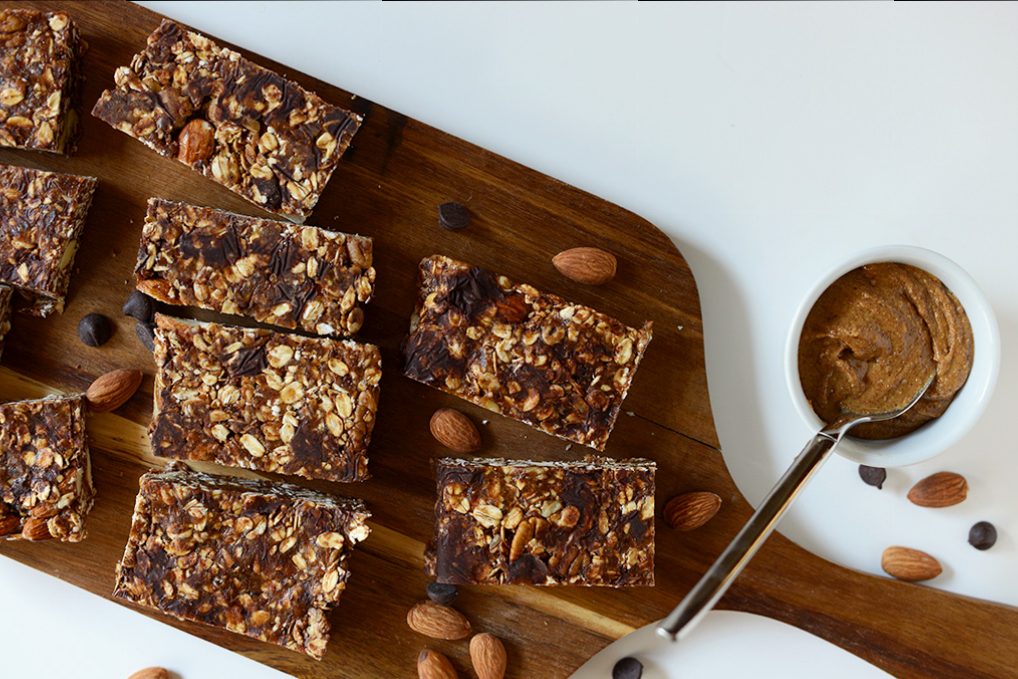 Early mornings, busy afternoons and activity-filled weekends can only mean one thing: back to school! It's easy to forget about your health when life gets busy, but it's more important than ever to make sure you're fuelling your body with all of the nutrients it needs to thrive. This week the Doc has made life a little easier with these healthy-school-lunch ideas that are perfect for active kids.
Swap sandwiches for rice paper rolls
White bread is often filled with preservatives and sugars that aren't great for growing bodies. On top of that, many spreads and sandwich fillings can have hidden nasties that cause sugar highs and lows, and lack nutritional benefits. Rice paper rolls are a great alternative as they are gluten free, low in calories and can be filled with any combination of healthy ingredients.
Trade cheese and crackers with dips and veggie sticks
This healthy-school-lunch snack couldn't be easier to make and is purely delicious! Simply cut up some carrots, celery and cucumber into bite size sticks and pair with your choice of healthy dip.
Snack on homemade fruit bars instead of store bought muesli bars
They might be a convenient option, but a lot of store bought muesli and chocolate bars are full of processed sugar and artificial colours and preservatives that aren't good for your kids. Why not try making your own for a healthier alternative? The Doc loves this recipe from Minimalist Baker for healthy chocolate chip granola bars. They're easy, delicious and healthy! All you need is:
Dates.
Oats.
Pecans (or any nut).
Almond Butter.
Chocolate Chips.
& Honey (or maple syrup/agave).
The Doc's family dinners are the perfect way to give your family all of the nutrients they need. They are full of goodness and packed full of veggies that your whole family will love. Pick your choice of healthy-balance, gluten-free, dairy-free, pescatarian, vegetarian and vegan options that can be adapted to suit any family. Even better, each meal is now only $6.50! How great is that?! Head to our website to order yours today.
The Doctor's Kitchen and our doctors service all Brisbane, Gold Coast, Sunshine Coast, and Toowoomba areas.
The post The Doc's healthy-school-lunch ideas for growing bodies appeared first on The Doctor's Kitchen Australia.