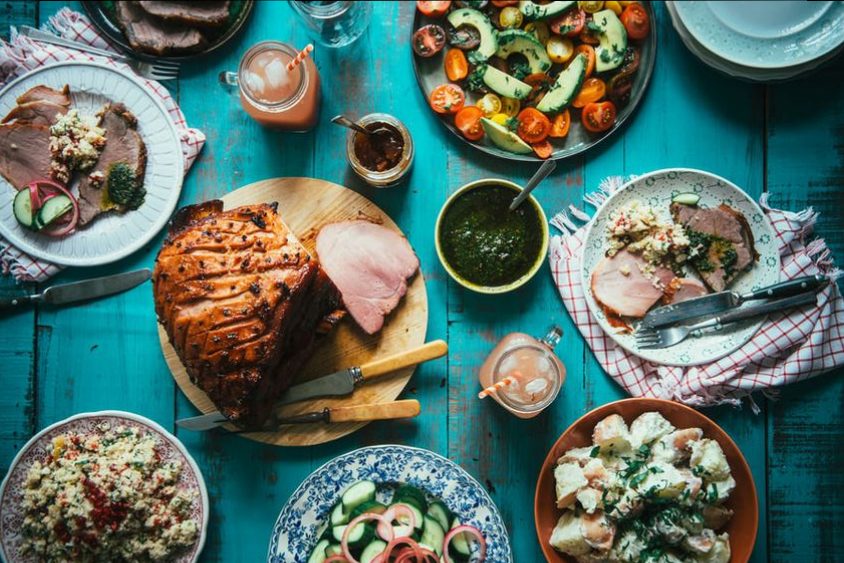 The Doc's 3 tips to enjoy Christmas + keep-the-kilos-off
Christmas has got to be one of the most challenging times of the year to stick to your health goals and keep your weight under control. With all of the extra treats and feasts, family and friends, and lack of time, it can be easy to ignore healthy habits and proper portions. Thankfully, the Doc has a few tips to help you enjoy a wonderful Christmas without undoing all of your hard work this year.
Load up on plant based options
Fill up your plate with salads and veggies before reaching for your protein of choice. Plants are full of important nutrients and lower in calories than heavy meats and gravies so you'll feel satisfied without the guilt of a huge calorie count.
Use a smaller plate
If you're worried about eating too much at Christmas lunch, try choosing a smaller plate. This way you'll still be able to enjoy all of your favourite dishes but won't be able to go overboard if your eyes are bigger than your stomach. Studies have shown that people who reach for larger plates are actually more likely to overeat than those who choose a smaller option.
Avoid sugary drinks
It's easy to forget that our drink choices can affect our waistlines, but most alcohols and soft drinks are packed with sugar, artificial colours and loads of calories. Sip on fruit infused sparkling water instead of champagne this Christmas or try a refreshing fruit punch instead of sugary cocktails.
December 20 is the Doc's last delivery day of 2016, so all of your delicious, wholesome menus will be placed on hold until January 10. Why not take some docspiration from this year's menus and adapt your Christmas lunch this year?
The Doctor's Kitchen wishes you a very merry Christmas and a healthy and safe new year.
*image source: pinterest
The post The Doc's 3 tips to enjoy Christmas + keep-the-kilos-off appeared first on The Doctor's Kitchen Australia.