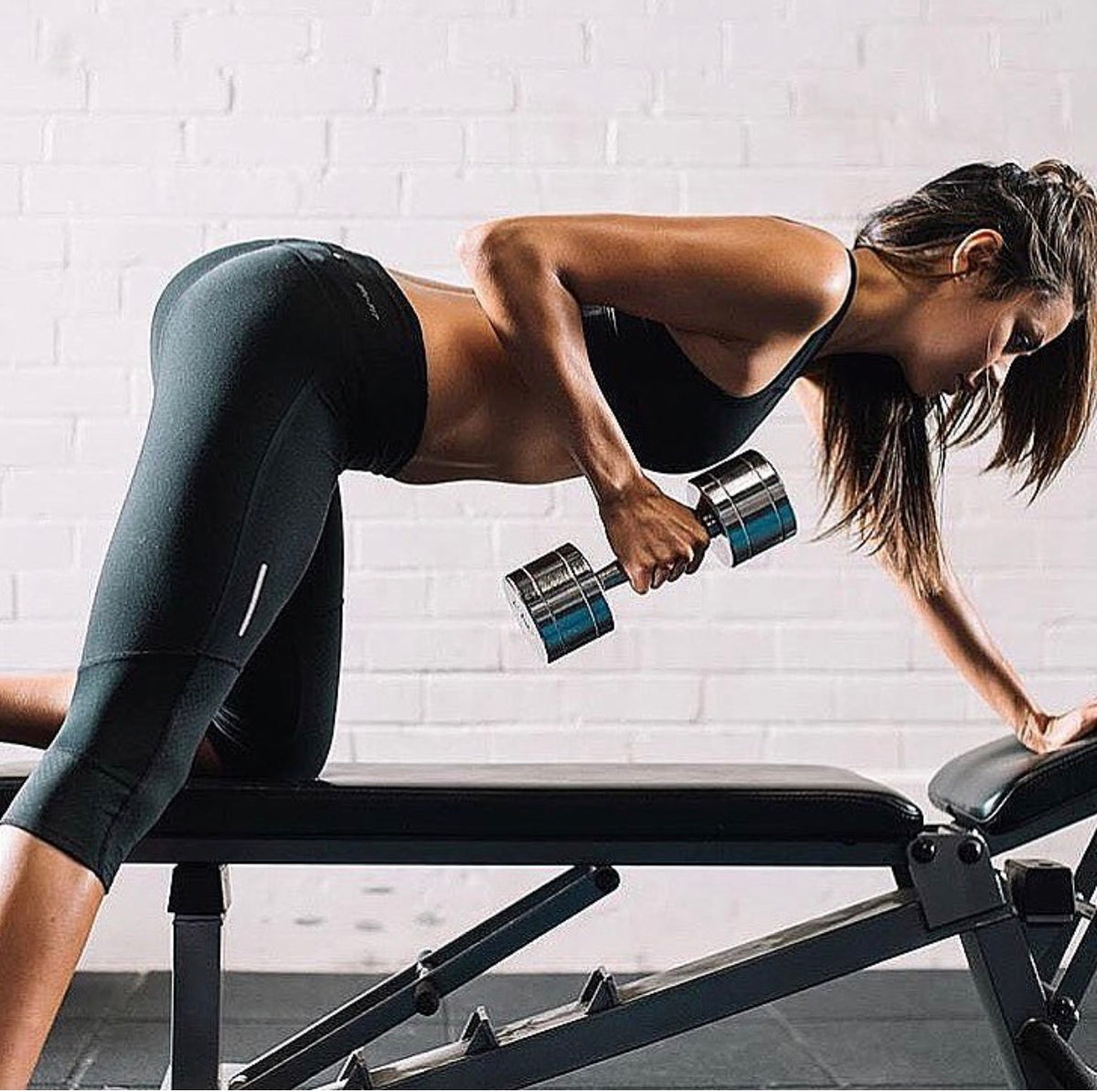 You've probably heard the long, intriguing rumour that lifting weights and building muscle burns fat. But, if you're like us, you'd like to get a medical opinion from the Doc himself! Here's exactly why the Doc believes that strength training and building muscle boosts fat loss.
Doc Fact: the more muscle you have the more calories your body will naturally burn each day on its own.
Muscle burns more calories than fat, and having less of it can slow down your metabolism, making it even more difficult to shed the weight off.
How muscle boosts your Basal Metabolic Rate
Doc Warning: Math ahead. But don't worry, the equation is very simple:
Total Calories Burned = BMR + Activity
It's true that your metabolism (measured by your BMR) is linked to weight. Your body naturally burns calories at rest to sustain its basic functions. Your BMR is an indication of how many calories your body needs to keep itself running, at rest, on a daily basis. In other words, it is the number of calories required to keep your body functioning while you're not doing any activity. This calorie intake differs based on a number of factors including your individual body composition, how much muscle you have and the level of activity.
Doc Tip: Our Doctors use the latest advanced bio-electric impedance scales which scans your body and gives you a highly accurate indication of your BMR at rest. You can book in with one of our Doctors here to find out your BMR to help you reach your weight loss goals.
Muscle burns fat because muscle it is metabolically expensive tissue. This means that the more muscle you have, the harder your body is working to burn calories at rest. This muscle mass will also give you more bang for your buck during exercise – burning more calories while you're active. It's also known for warding off certain lifestyle diseases like type 2 diabetes, heart disease, and bone loss often resulting in osteoporosis.
Keep the muscle and lose the fat
You can't make your brain burn more calories, and you can't make the organs in your torso burn more calories. Muscle is the major determinant of calorie burn that you have power over.
The experts say that aerobic exercises can be effective in burning calories and losing weight, but not as effective in burning fat and increasing lean muscle mass. So, when you're only doing cardio workouts, you could risk losing both muscle and fat. This is why it is important to incorporate strength and resistance training into your workout regime.
At the end of the day, you still need to burn more calories than you are taking in to lose the weight. While building muscles can help support your fat loss goals, it's still important to maintain a caloric deficit diet.
Build your muscles using strength training
Adding strength training to your daily weight loss plan will help to support your fat loss goals. Strength training is better at stimulating muscle growth, which leads to greater muscle mass over time. Studies have also shown that resistance training can also enhance heart health, reduce blood pressure, lower cholesterol and improve sleep! It's an all-around win.
Doc Tip: Check in with your local exercise physiologist or PT to help you put together a plan which incorporates both strength training and cardio just for you. The help of a PT can ensure that you know how to complete these workouts effectively and safely!
There is certainly no need to quit the cardio altogether. After all, it is important to move and exercise in ways that you can enjoy! Ensuring that your workout routines are balanced and incorporate strength training will help you to achieve your overall goals.  
The Doc can help kick-start your fat loss journey
If you're serious about losing fat and keeping it off, we recommend booking in with one of our prescribing Doctors to help you find out your BMR at rest. You can find your nearest Doctor here. Without understanding your BMR at rest, you could be eating too much or not enough which will affect your weight loss goals and or compromise your muscle and health.
Rather than tape measures and ordinary scales, our Doctors use your individual biometrics results using the latest advanced bio-electrical impedance analysis which provides the highest level of clinical accuracy to calorie and portion control our medical weight loss meals to you based on your BMR. This means that for the very first time, our Doctors can now reliably recommend a daily calorie intake per day for you that will see you drop your fat and achieve your weight loss or health goals.
Book in with your nearest Doctor here to start the Doc's medical weight loss meals or you want more information about how it works, click here.
We service most of suburban Queensland, including Brisbane, Gold Coast, Sunshine Coast, Toowoomba and Ipswich areas, Redland Bay, Wynnum West, Upper Coomera, Capalaba, Chermside, Coomera, Manly, Upper Coomera, Greenbank, Helensvale, Jimboomba, North Maclean, Rochedale South, Rothwell, Victoria Point, Hamilton, Auchenflower, Alexandra Hills, Carina, Carindale, Lutwyche, The Gap, Walton Bridge. To find your closest Doctor, click here.