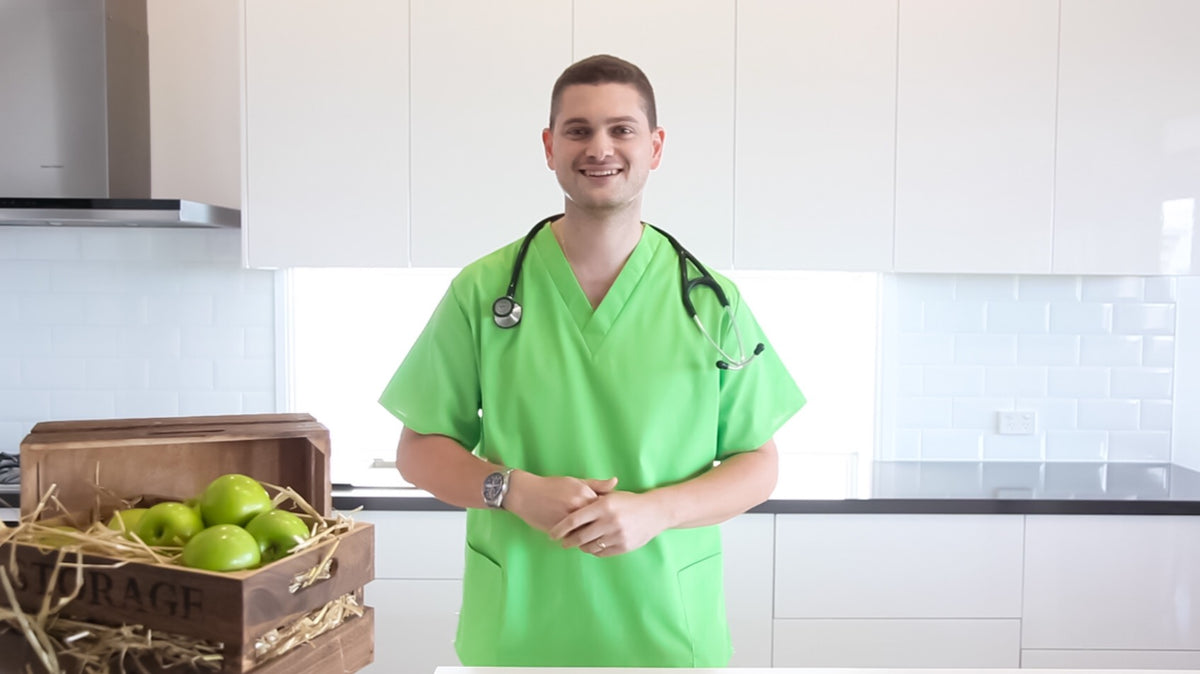 The-Doctors-Kitchen believes that food is medicine and prides itself on creating purely delicious and full of goodness food for health-conscious people in South East Queensland including Brisbane, Toowoomba, Gold Coast and the Sunshine Coast. The Doc behind The-Doctors-Kitchen, Dr Phillip Wuth, began helping patients make sustainable lifestyle changes through calorie controlled functional foods and changing lifestyle habits after working in the industry and becoming frustrated with treating largely preventable lifestyle related diseases.
"I left university armed with mountains of information on how to treat disease and entered the hospital system wide-eyed and excited to help people with their health," Dr Phil said.
"What I found was a system based on disease – diseases that were largely related to a lifetime of poor lifestyle choices. Frustrated with treating largely preventable disease, I entered general practice where I felt I could have the most impact on people's health from a preventative perspective.
"My main goal is to prevent disease, maximise quality of life and keep patients out of hospital. This is how The-Doctors-Kitchen was established."
Here at The-Doctors-Kitchen we give people real food for their real lives and encourage them from their very first day to make modifications to their lifestyle for long-term, sustainable change.
Our Doctors use body biometric testing, body composition testing and other necessary tests to work out your calorie intake and personalise our food to you. Our Doctors also recommend that you check in every fortnight to ensure that you remain on track.
We accommodate many intolerances and food choices by providing complete gluten free, dairy free, vegan, pescatarian, vegetarian and healthy balance options.
All our foods are preservative free, have no artificial ingredients and have been designed by our executive chef who is also a nutritionist. We only use free range products in all of our food and incorporate as many organic ingredients as possible in our recipes. We try to grow our own ingredients where we can. There is also dietician input into the meals to ensure that the macro and micro nutrient components are appropriate.
Dr Phil is a GP at Carina Medical & Specialist Centre and is passionate about sustainable health for the long term. He works alongside a team of leading female and male general practitioners.
Make an appointment with one of our team of Doctors to begin your weight-loss journey and start losing weight by booking in online or phoning 0476 193 263.
Head to the Doc's website today to take a look at the Doc's range of gluten-free-meals, dairy-free-meals, pescatarian-meals, vegetarian-meals, vegan-meals or healthy-balance-meals.
The-Doctors-Kitchen and our doctors and general practitioners service all Brisbane, Gold Coast, Sunshine Coast, and Toowoomba areas including Carindale, Mt Gravatt, Tingalpa, Gumdale, Cannon Hill, Camp Hill, Chandler, Belmont, Morningside, Seven Hills, Murrarie, Mackenzie, Mt Gravatt, Dutton Park, Fairfield, Wynnum, Manly, Thorneside, Lota, Ransom, Hemmant, Lytton, Carina, Balmoral, Wakerley and Coorparoo.
#thanksdoc
The post Meet the Doc behind The-Doctors-Kitchen appeared first on The Doctor's Kitchen Australia.