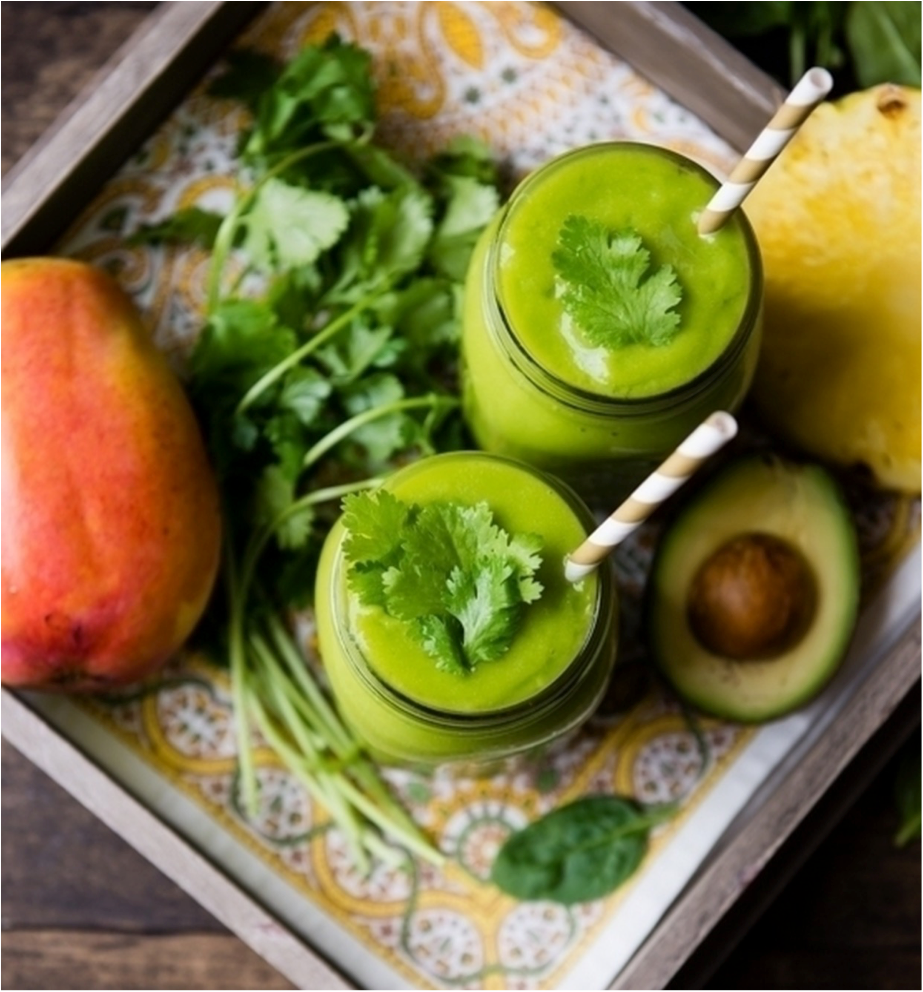 You've probably heard over and over again about the magic of juice-cleanses, detox-diets, or shakes. But the truth is, these diets won't work and may even cause you more harm than good in the long run. Put plainly, juice-cleanses-are-not-healthy and neither are detox-diets or shakes. Here's why:
1. They're unsustainable
It is unrealistic to expect to be able to survive and thrive on juice-cleanses, detoxes, or shakes. These fad-diets are designed to make you lose weight in an alarmingly short amount of time. Once your juice-cleanse, detox-diet, or shakes ends, you're more likely to gain back the weight you lost. Aim instead to lose fat with nutritionally-balanced, portion-controlled whole foods and regular exercise.
2. They remove key nutrients from your diet
It's obvious that detoxing or fuelling your body with shakes will limit your nutritional intake, but did you know that juicing also removes important nutrients from your diet? Juicing often squeezes out the good stuff, which generally ends up in the bin. Instead of a juice, get some Doc-spiration and try a green smoothie full of fresh fruit, vegetables and fresh leafy greens like kale, spinach, and lettuce.
3. They're unnecessary
Your body has the ability to naturally detoxify itself. Your organs are designed to absorb essential nutrients, convert food into energy, and remove nasty toxins and waste. You therefore don't need to undertake extreme cleanses or detox-diets. Eating a nutritionally-balanced diet is the best way to ensure that your body is working to its full potential. Rather than limiting yourself to carrot juice and lemon water, simply aim to cut out foods with high levels of sugar, sodium and saturated fats, and let your body work its magic.
If you're struggling to make it between meals without snacking, the Doc might have the solution. The Doc's WPI or plant-based protein is only 110 calories per serve and will keep you feeling full between meals, and help you keep the total food volume down. Supplementing your diet with a quality wholefood protein-powder is essential for those who are time poor or don't get enough protein from quality food sources. Protein is important in maintaining healthy skin and digestive health and also helps sustain weight loss.
Take a look at the Doc's protein.
Just take it from the Doc… juice-cleanses-are-not-healthy! At some point in the future you will have to eat real food again, and the weight will start to creep back on. Here at The Doctor's Kitchen we give you real food for your real life that's portion-controlled for you. From the very first week, you get to put into practice what you've been eating on the previous 5 days so that when you reach your goal weight, you know the portions you need to be eating to keep your weight under control.
Kickstart your weight-loss journey with The Doctor's Kitchen's purely delicious healthy-balance-meals, gluten-free-meals, dairy-free-meals, pescatarian-meals, vegetarian-meals, and vegan-meals. Your weight-loss journey is just the beginning. If you're ready to start seeing real fat loss, head over to the Doc's website and book in to see the Doc or start by healthy eating and order from the Doc's purely delicious + full of goodness menus.
The Doc services all South East Queensland including, Brisbane, Gold Coast, Sunshine Coast, Toowoomba and all regions in between.
Image source: @simplegreensmoothies
The post Juice cleanses + detox-diets + shakes: not healthy, not virtuous, just expensive appeared first on The Doctor's Kitchen Australia.