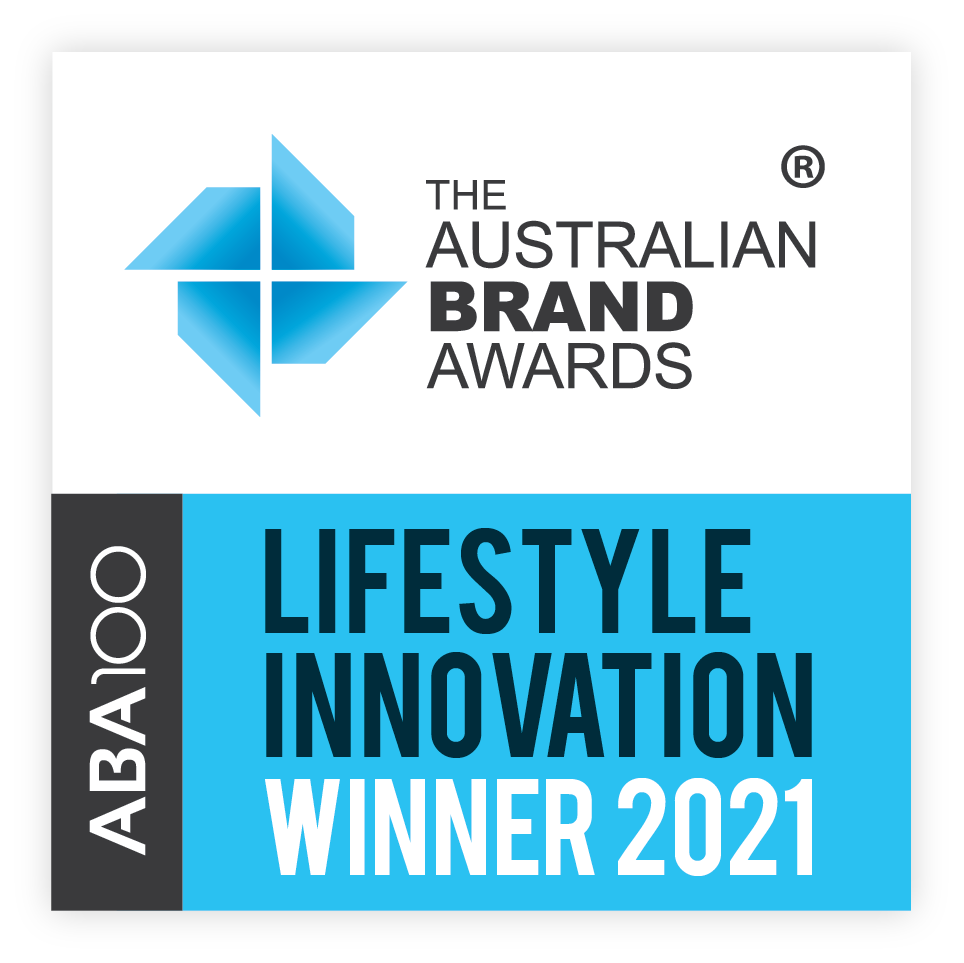 The Doctor's Kitchen, Australia's only medically prescribed weight loss meals for fat loss and metabolic health, has been named winner of the Lifestyle Innovation category as part of the Australian Brand Awards 2021.   The Australian Brand Award for Lifestyle Innovation recognises innovative lifestyle products that offer a point of difference from their competitors. 
You can read the official media release from the ABA Awards website here.  
Dr Phillip Wuth, pictured, is the Founder of The Doctor's Kitchen Australia
Founder of The Doctor's Kitchen, Dr Phillip Wuth, said "my team and I are absolutely ecstatic to win such a great award.  Our core focus is to help as many people across Australia attain their optimal long term weight, health and lifestyle goals by improving their body fat and lean muscle mass measurements.
"Seeing the individual success stories everyday inspires us to do what we do at The Doctor's Kitchen.  We have transformed the lives of so many patients that have not succeeded with other programs focusing only on weight loss.  
"Our Doctors take pride in taking a holistic and personalised approach to our patients, and as such have seen many individuals achieve incredible weight loss and health transformations.
Bianca Nicholson, pictured before (left) and 6 weeks after (right) on the Doctor's prescribed weight loss program
"We have reversed lifestyle conditions such as high blood pressure and diabetes, had patients reduce their medication for their conditions, had patients come off their sleep apnoea machines and significantly improved the quality of life of countless patients.  Each individual success story adds to our overall goal of improving the health and wellbeing of the population at large.
"Our Australian Brand Award for Lifestyle Innovation is testament to the work that we do and the results we achieve."
The award is another feather in the cap for The Doctor's Kitchen which is continuing to go from strength to strength.
This year alone the business has rolled out several groundbreaking partnerships with Youfoodz and CUA Health Insurance.  The partnership with Youfoodz enables The Doctor's Kitchen network of medical practitioners to prescribe customised low fat meals for patients. The partnership with CUA Health Insurance enables members to deduct part of the cost of their weight loss journey with The Doctor's Kitchen through their health insurance.

Daily Doctor prescribed meals form part of the weight loss program. Delivered next day in major cities across Australia. 
"Everything we do is about innovation; patient innovation, operational innovation and delivery innovation," Dr Wuth said.
"Losing weight isn't just about aesthetics, it's about helping people to access the help they need to achieve improved health and wellness in a way that is sustainable.
"It's also about affordability.   The more people who are able to access GP assisted weight loss through their health insurance, the more value and life improving benefits funds are able to provide to their customers." 
The Doctor's Kitchen prescribed weight loss meal programs are managed by general practitioners and revolutionise health and fat loss in Australia by providing structured, measurable and medically controlled weight loss programs. If you are seeking to lose weight, struggling with your weight, or have a lifestyle-based condition, such as high visceral fat, diabetes, heart disease, cardiovascular disease, sleep apnea, obesity, fatty liver, high blood pressure or cholesterol, The Doctor's Kitchen has the tools to achieve your weight loss, transform your health and improve your lifestyle.  Offering regular consultations (in person and online) and meal plans, the program has helped thousands of Australia's loose weight and improve their overall health and wellness.