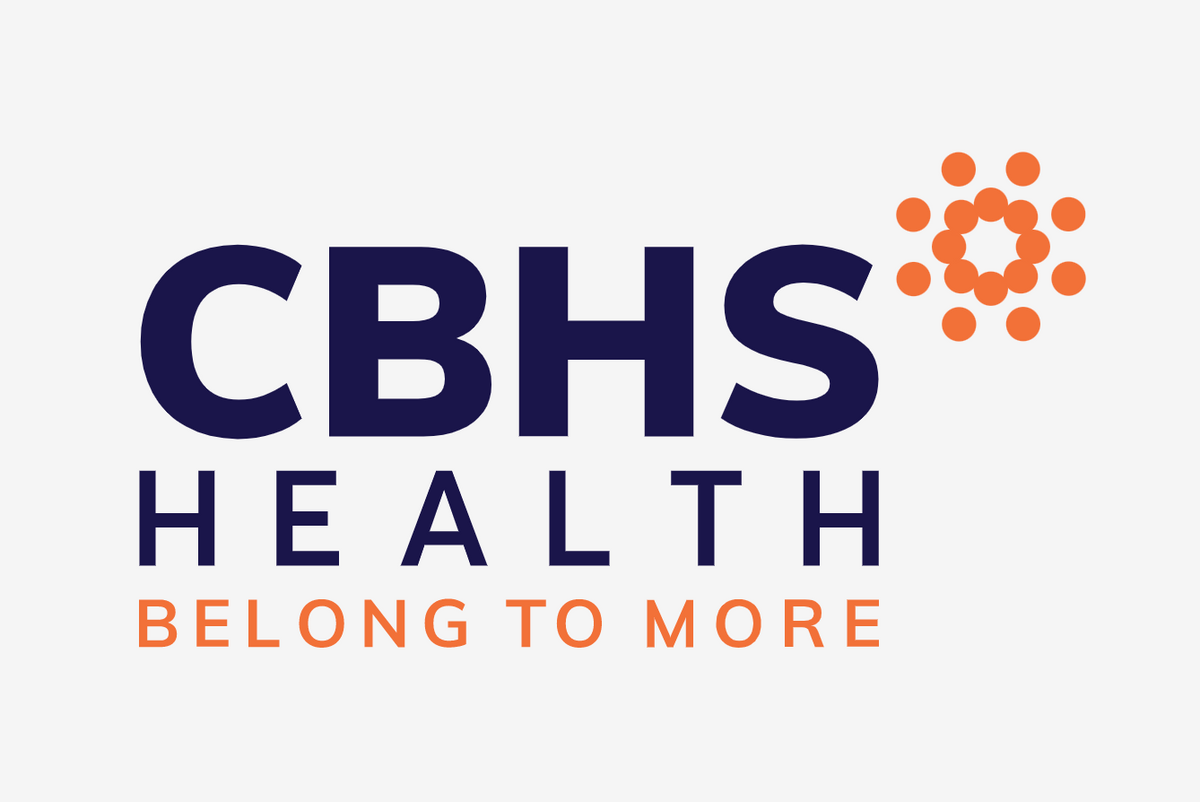 Belong to more and enjoy an exclusive discount of 35% off your first order of calorie and portion-controlled, weight loss meals with The Doctor's Kitchen. 
The Doctor's Kitchen, an innovative and life-changing weight loss program, is excited to announce its new and exclusive member offer to CBHS Health Fund members.
From January 2023, CBHS members can enjoy an upfront discount of 35% off The Doctor's Kitchen weight loss meals plans. If you're a CBHS Health member you can read more about this life changing new member benefit here!
When you have weight to lose, often the first step is to change the way you eat.
CBHS Health Fund takes pride in investing in the health of its members, which is why partnering with The Doctor's Kitchen Australia is just another way they are supporting their members on their journey to better health.
CBHS Health is a member-owned, not-for-profit health fund and one of the ways they're supporting their members' wellness goals is by working together with The Doctor's Kitchen. This enables The Doctor's Kitchen greater access to help Australians to improve their health and wellness in a way that is sustainable, and affordable.
Australian Doctor and Founder of The Doctor's Kitchen Australia, Dr Phillip Wuth, B.App Sci MBBS(Hons), M.Clinical Science (Lifestyle Medicine) FRACGP
Founded in Brisbane by GP Dr Phillip Wuth, The Doctor's Kitchen helps everyday Australians improve their health and increase their quality of life. They do this through the medically backed dietary aid and a holistic approach to care. This empowers individuals in their weight loss and health transformations.  The Doctor's Kitchen partners with GPs all over Australia to provide equal access to its program on a local level across Australia.
"The incorporation of The Doctor's Kitchen prescribed weight loss meal program into private health insurance programs brings exponential opportunities for us to have a positive influence on the health and lives of everyday Australians across the continent in a very unique and preventative way. This collaboration means that eligible CBHS members will now be able to obtain an exclusive discount to kick start their journey to better health with The Doctor's Kitchen to begin this life changing program, to optimise and gain health, not just lose weight," Dr Wuth said. 
"Our core focus is to help as many people across Australia attain their optimal long-term weight, health and lifestyle goals," Dr Wuth said.
"Seeing the individual success stories everyday inspires us to do what we do at The Doctor's Kitchen.  We have transformed the lives of so many patients that have not succeeded with other programs focusing only on weight loss." 
The Doctor's weight loss program with the support and guidance of real Doctors helps drive better health outcomes for individuals.
"Our doctors take pride in taking a holistic and personalised approach to our patients, and as such have seen many individuals achieve incredible weight loss and health transformations."
"We have reversed lifestyle conditions such as high blood pressure and type 2 diabetes risk, had patients reduce their medication for their conditions, had patients come off their sleep apnoea machines and significantly improved the quality of life of countless others.  Each individual success story adds to our overall goal of improving the health and wellbeing of the population at large."
This is accomplished by connecting members with their local participating GPs, who can guide them through the program and provide optimal wellness assistance. The Doctor's Kitchen also offers Australia-wide online consultations for members that do not have direct access to a participating GP.
The recent landmark partnership with Lite n' Easy enables The Doctor's Kitchen to deliver fresh, ready to eat, calorie-controlled meals across the country to support everyday Australians on their journey to better health.
Through the premier ready-meal-prep service Lite n' Easy, The Doctor's Kitchen offers three different doctor-approved meal plans, of 1,000, 1,200 and 1,500 calories each, which are nutrient packed with clean ingredients to help members realise their weight-loss and health management goals.
The Doctor's program is designed to drastically reduce the risk of many serious chronic diseases such as cardiovascular disease, type 2 diabetes, some musculoskeletal conditions, and some cancers by targeting a common root cause – excess weight under the guidance of a doctor.
"Losing weight isn't just about aesthetics, it's about helping people to access the help they need to achieve improved health and wellness in a way that is sustainable."
"It's also about affordability. The more people who are able to access doctor-assisted weight loss through their health insurance, the more value and life improving benefits funds are able to provide to their customers."
Dr Phillip Wuth (pictured) showcasing some of the tools used as part of the Doctor's prescribed weight loss program to help transform health and habits to make your success last.
Recent statistics indicate that 67 percent of Australian adults are overweight or obese, a number which has doubled in the last 10 years. It is projected that in another 10 years more than 40 percent of Australians will fall into the obese category. These figures do not account for the massive costs to the quality of life experienced by individuals suffering from poor health due to obesity, and the impact on their families.
"By working with The Doctor's Kitchen, CBHS is taking a preventative stance against these undesirable outcomes and is actively promoting their members' wellness by providing greater access to medically based, doctor-endorsed programs which counter and address chronic disease brought on by poor diet and weight management," Dr Wuth added.
"We are absolutely ecstatic to be continuing our partnership with CBHS to help members improve their quality of life and reduce the likelihood of developing chronic disease."
CBHS Health Fund follows CUA Health Insurance (which was recently acquired by HBF Insurance), the first health fund in Australia to partner with The Doctor's Kitchen and deliver on members' wellness goals. The Doctor's Kitchen is working to partner with every health fund in Australia, to incorporate this preventative service as part of their health insurance. This will vastly improve the health of everyday Australians and help The Doctor's Kitchen achieve its goal of healing Australia's obesity problem with proper diet, nutrition and the support of participating local GPs.
If you are a CBHS Health Fund member, enjoy an upfront 35% discount off calorie and portion controlled weight loss meals and kickstart your transformation to better health.