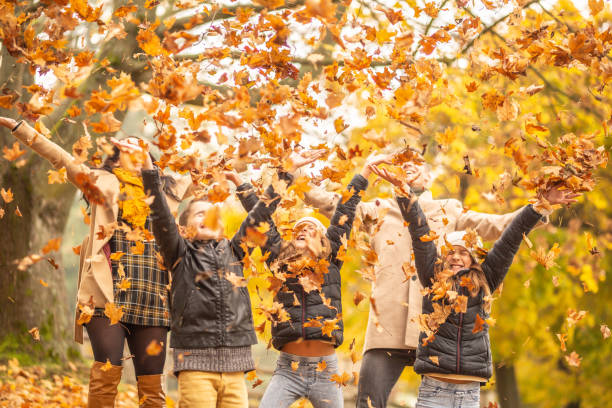 Without a doubt, Autumn is one of the best times of the year to get outdoors. Cooler temperatures, and beautiful foliage are the perfect incentives to go for a walk, start your new veggie patch or get the family together for a hike. Adding these activities to your Autumn can also help improve your health, keep you active and lose weight.
Here's 6 autumnal activities to help you make the most of the change of season and all the beauty that Autumn brings!
Take an afternoon walk
If walking isn't already part of your routine, this is the best time to get started so the habit is formed before winter arrives. So, don't pack away your walking shoes because a gentle stroll or walk in Autumn can help you stay active and in works wonders for your physical and mental health. 
Walking briskly for 30 minutes can allow you to burn up to 150 calories. Try signing up for a walk event, or get your family members involved to help keep you accountable and also provides quality bonding time. 
Research shows that spending more time outdoors and exploring nature has tangible health benefits including boosting energy and mood levels. So, make it a goal to get out into the wilderness at least twice a week (hello Saturday and Sunday!). 
Raking Leaves
If you have lots of trees in your yard, turn what might seem like a big chore into family fun time. In addition to being a great source of physical exercise, raking leaves in your yard will check one more thing off your to-do list. Your kids will also love the fun together time as you rake (and jump into) piles of leaves.
Start a Veggie Patch!
Summer flowers may be dying off and growth slowing down, but Autumn is not a time to rest in the garden. Start a veggie patch that will help keep you active and outdoors. 
There are plenty of things to plant now that will keep providing food through cooler weather. In most areas of Australia, you can plant out brassicas (broccoli, cauliflower, cabbage) peas, beans, spinach, and silverbeet to have lots of delicious green veggies for winter meals along with onion and garlic for flavour. 
Take a Scenic Walk to Explore
Prefer to go pack-free or enjoy a more challenging hike? Whether you're a beginner walker or an experienced hiker, Australia is home to some of the best and most iconic hiking trails.
From the Scenic Rim Walk in Queensland, Kanangra to Katoomba Hike in New South Wales, the Cape to Cape Track in Western Australia, the Heysen Trail and the Flinders Ranges Walk in South Australia, the Jatbula Trail in the Northern Territory or the Overland Track and Cradle Mountain Walk in Tasmania are just some of the incredible places you can explore to help keep you active and inspired during Autumn.
You will explore areas that you never knew existed and it will help you feel more connected to the land that we call home. 
Explore Local Botanical Gardens
Exploring nearby botanical gardens is a great way to keep active during Autumn and a wonderful way to spend with the family. Spending time outdoors this way, even if just for an hour, is a healthy outdoor Autumn activity that will also give you a boost of Vitamin D. This vitamin is essential for improving the absorption of calcium into your bones.
Pick Fruits and Enjoy the Sun
Summer may be over, but nature's fruit bounty still has plenty in store for the pickers among us. There are plenty of places across Australia where you can pick Autumn fruits like apples, figs, peaches, nectarines, plums and the ever-present strawberry.
This is a fun family activity which teaches where food comes from and gives the whole family the opportunity to learn about agriculture and science too.
Doc Tip: Make sure you wear a hat and put on sunscreen and one that is SPF30 or above anytime you go outside. Even if you're only outside for 20 minutes, you still need sun protection!
At The Doctor's Kitchen Australia, we care about you and your health which is why our program is designed to help you live your healthiest life.
We're encouraging all Australians to make their health a priority by changing the way they eat, keeping active and focussing on their health.
Book in with one of our Doctors to get started and transform your health for life. To find out more on how you can get started, click here.