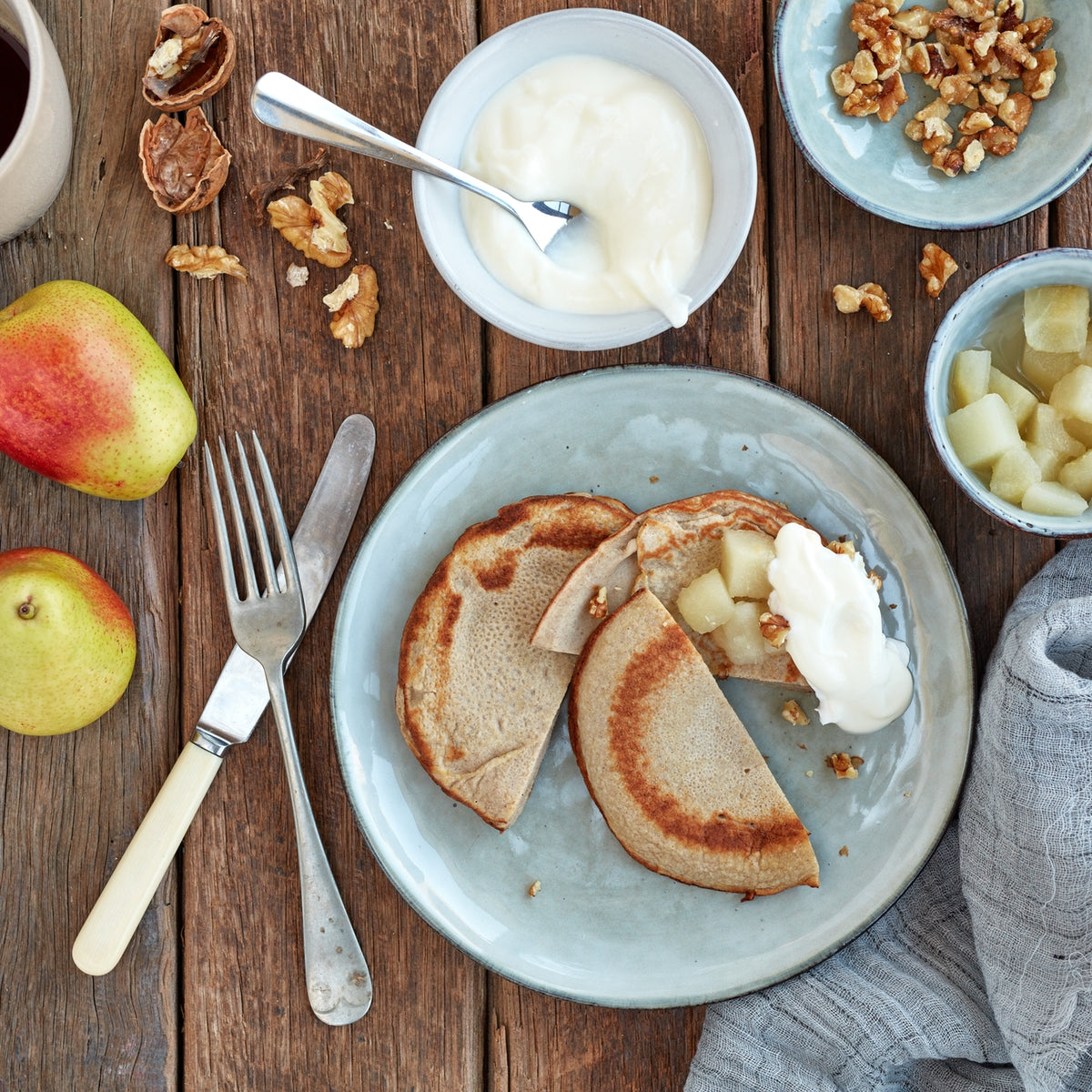 What do meetings, work breaks, travel itineraries, and weekends have in common? Unless you are the most spontaneous person in the world, chances are you've planned them; and planned them well! So when it comes to planning your life, why stop at your diet? Trying to eat well without a plan can make your life much more difficult than it needs to be. Let the Doc take you through just how-an-eating-plan-can-help-you-succeed!
Time is of the Essence
Sometimes, 24 hours in a day just doesn't feel like enough… especially when it means finding the time to prepare nutritious meals to fuel the rest of your hours. Having an eating plan might mean blocking out an afternoon to grocery shop and meal prep (or place your order for the Doctor's Kitchen clean eating meal plans); but ultimately it will save you time, especially when you consider just how much of it you waste standing in front of the fridge debating what to eat, or running to the shops to grab some last minute ingredients!
Health Kick 
Making healthy decisions for dinners and work lunches can be hard especially when drive throughs or office snacks get the best of you. Having a plan of what you should eat and when can help give you the willpower to say no to any unhealthy choices that rear their heads. Plus you'll know that your body is getting everything it needs well in advance! No more worrying about whether you've managed to squeeze in your 5 a day or had enough protein. With a plan, you'll know.
Doc tip: your weight will not only succeed with a meal plan but so will your overall health.
Know Your Body
Following a meal plan can help you understand your body and its needs a lot better. You will begin to notice when you are mindlessly snacking, when your body actually needs to refuel itself, and what foods make you feel great (or not so great).
Doc tip: planning your own meals will also allow you to see and understand how much you are actually eating; and give you a better grasp on what an appropriate portion size looks like for you. This will hopefully transfer into your day to day life and prevent you from overeating in other situations like when you're out to dinner.
Reduce Food Waste
Planning your meals can also help you stick to your budget, and help to reduce food wastage!
The Doc's Clean Eating Meal Plans
You can now focus on your health at the busiest of times with the Doc's Clean Eating Meal Plans. You can choose the meals that suit you and have the assurance that you're fuelling your body with well balanced, nutritionally complete and full of goodness meals approved by the Doc!
A healthy diet improves quality of life and wellbeing, and protects against chronic diseases. The Doc's menus are characterised by high intakes of locally sourced (and many organically grown) fresh vegetables, salad, quality protein sources, fresh fruits and a generous amount of good heart-healthy fats to help nourish your digestive system and maintain good health.
The Doctor's Kitchen Australia and our team of experienced Doctors are focussed on fat loss and provide unwavering support throughout your weight loss journey with face-to-face consults and regular check-ins. This also includes a tailored meal plan for you and your individual needs; providing you with a balanced and nutritious meal plan with no fuss!
You can take a look at the Doc's range of clean eating menus online via: www.thedoctorskitchen.com.au
The Doc's weight loss meals and our doctors service all Brisbane, Gold Coast, Sunshine Coast, Ipswich and Toowoomba areas.