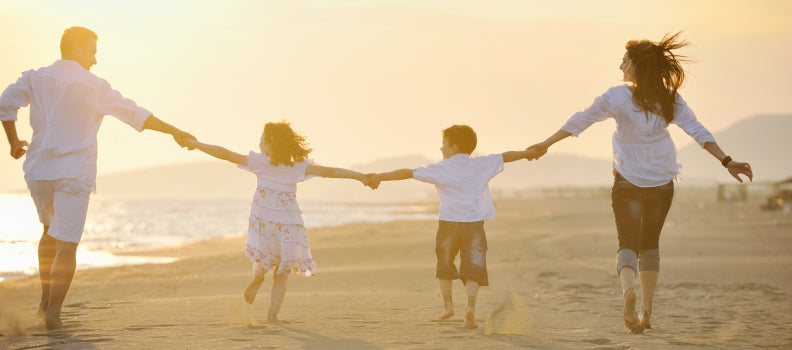 Family-Meals thanks to the Doc!
With the end of the school year fast approaching and the holiday season just around the corner, chances are you'll be spending a lot more time with your family and loved ones. Suddenly you have more mouths to feed and more bodies to keep healthy. Thankfully, The Doctor's Kitchen provides a range of family-meals, which are the perfect nutritious and stress-free way to feed a family of four. The Doc's menus are based on fresh fruits and vegetables, quality protein, and plant based good heart healthy fats that support good health and wellbeing.
Studies have shown that eating at least one meal per day with loved ones not only improves relationships, but mood, brain activity, and physical health as well. In fact, regular family-meals can reduce the rates of obesity and eating disorders in children and adolescents.
Mealtimes are the perfect opportunity to discuss the importance of healthy eating and encourage each other to make positive food choices. Discussing nutrition and health as a family is one of the best ways of forming positive habits from a young age. Children who frequently eat dinner with their families are more likely to enjoy fruits and vegetables; more likely to succeed in school; and less likely to become depressed or develop unhealthy habits such as smoking and drug abuse. What more could you ask for?
The Doctor's Kitchen family menus are available in our healthy balance, gluten free, dairy free, pescatarian, vegetarian and vegan options and can be adapted to suit any family. Even better, each meal is only $7.50 per person! How great is that?!
All our foods are preservative free, have no artificial ingredients and have been designed by our executive chef who is also a nutritionist. We only use free range products in all of our food and incorporate as many organic ingredients as possible in our recipes. We try to grow our own ingredients where we can. There is also dietician input into the meals to ensure that the macro and micro nutrient components are appropriate.
Take a look at the Doc's complete vegan, gluten free, dairy free, vegetarian, pescatarian and healthy balance with your loved ones and head to our website to get some docspiration.
#thanksdoc
The post Sharing family-meals can affect your health appeared first on The Doctor's Kitchen Australia.