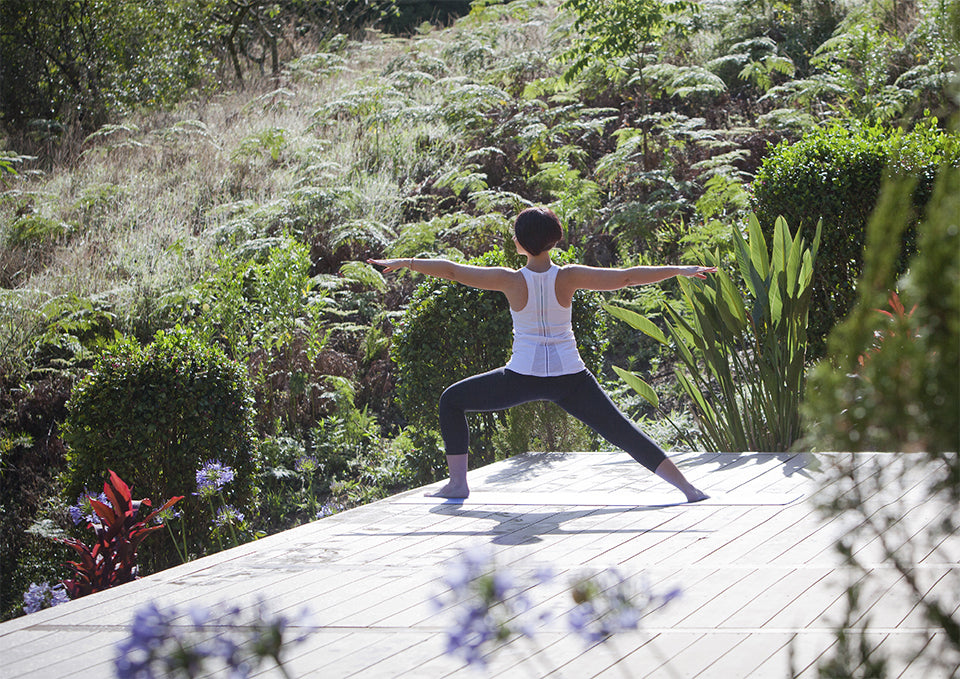 Long weekends may seem like a chance to slack off, eat whatever you want and laze around the house. But a day off from work doesn't mean you need to take a day off from your health as well! There are plenty of ways to stay fit and healthy on holidays. The Doc has put together his three favourite healthy-getaways-near-Brisbane to inspire you this weekend.
Tucked into the Gold Coast's Hinterland, this fully inclusive luxurious lifestyle retreat will soothe your soul and inspire you to live a healthier life. Your stay will consist of organic living, spa, movement and relaxation with delicious organic cuisine and vital wellness seminars in a dedicated low-tech environment. A typical day includes both meditative and more intensive activities. There are over sixteen different walks and trails to admire the beauty of the Gold Coast's Hinterland, as well as organic gardens for you to enjoy.
If you're in need of some serious healing and rejuvenation of mind, body and spirit, Eden Health Retreat may be the place for you. Nestled into the Currumbin Valley, an ancient land known for its healing energy, Eden is sure to leave you feeling fresh, clear headed and focused. The retreat's facilities include a fully equipped spa and fitness centre, tennis courts and heated pool. The retreat is surrounded by natural beauty, so you'll be making full use of the nearby bush walking tracks.
Chi of Life Weight Loss and Wellness Retreat
For a more active getaway, head to the Chi of Life Weight Loss and Wellness Retreat in Mount Coolum. This retreat offers personalised programs designed to provide you with the knowledge and confidence to lose weight and live a healthier life. Your stay will include organic meals prepared especially for you, daily group fitness sessions, private wellness and nutrition consultations, cooking classes, and so much more. Check out their success stories here: http://www.chiofliferetreat.com.au/success-stories/
Are you feeling inspired yet? These are just three of the many health and wellness retreats around Brisbane. Why not check in to one and enjoy your long weekend knowing you're making a positive choice for your health?
The post The 3 best healthy-getaways-near-Brisbane appeared first on The Doctor's Kitchen Australia.